Necromancer


One of the pinnacles of what is considered 'black magic' is the art of necromancy, the terrible ability to awaken the dead with false life. This discovery alone caused humanity's condemnation of black magic, for the nightmarish things it has made real have given fear a vast new arsenal.

This ability, in all aspects, is the first step towards cheating death of its ultimate prize.

Īpašas piezīmes: Šai vienībai ir maģiski uzbrukumi, kuriem vienmēr ir liela trāpīšanas iespējamība. Pretinieki, kuri zaudē dzīvību sērgai, celsies atkal nedzīvē, ja vien tie nestāv ciemā. Šīs vienības mistikas uzbrukums rada satriecošus bojājumus maģiskajiem radījumiem, un kaut kādus arī pasaulīgajiem radījumiem.
Information
| | |
| --- | --- |
| Attīstās no: | Dark Sorcerer |
| Attīstās uz: | |
| Izmaksas: | 50 |
| Veselība: | 70 |
| Pārvietošanās: | 5 |
| Pieredze: | 150 |
| Level: | 3 |
| Īpašība: | haotisks/-a |
| ID | Necromancer |
| Spējas: | |
Uzbrukumi (damage - count)
plague staff
tuvcīņa
6 - 3
sit
inficēšana
aukstuma vilnis
lādiņš
17 - 2
saldē
maģija
shadow wave
lādiņš
12 - 2
mistisks
maģija
Izturība
griež
0%
caurdur
0%
sit
0%
dedzina
0%
saldē
0%
mistisks
20%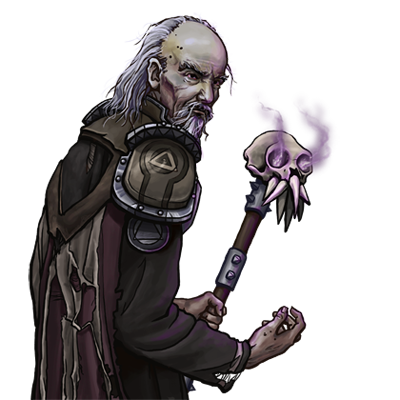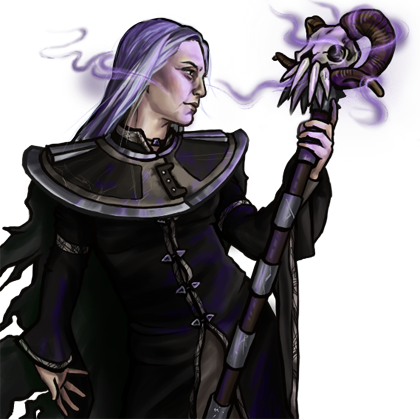 Apvidus
Pārvietošanās izmaksas
Apvidus
Aizsardzība
Ala
2
40%
Ciems
1
60%
Dzelme
-
0%
Kalni
3
60%
Līdzenums
1
40%
Mežs
2
50%
Necaurejams
-
0%
Pauguri
2
50%
Piekrastes rifs
2
30%
Pils
1
60%
Purvs
3
20%
Sasalis
3
20%
Seklums
3
20%
Smiltis
2
30%
Sēņu birzs
2
50%