Nekromantas
Nekromantė


Viena iš viršūnių to, kas laikoma "juodąja magija" yra nekromantijos menas, siaubingas gebėjimas prikelti mirusius netikram gyvenimui. Jau pats šis atradimas lėmė žmonijai pasmerkti juodąją magiją, nes košmariški dalykai, kurios ji padarė tikrais davė baimei naują begalinį arsenalą.

Šis gebėjimas, visais atžvilgiais, yra pirmas žingsnis nusukant nuo mirties jos galutinį prizą.

Ypatingos pastabos: This unit has magical attacks, which always have a high chance of hitting an opponent. Foes who lose their life to the plague will rise again in unlife, unless they are standing on a village. Šio dalinio paslaptinga ataka daro milžinišką žalą magiškoms būtybėms ir netgi kai kurioms paprastoms būtybėms.
Information
| | |
| --- | --- |
| Tobulėja iš: | Tamsusis kerėtojas |
| Tobulėja į: | |
| Kaina: | 50 |
| GT: | 70 |
| Judėjimas: | 5 |
| PT: | 150 |
| Level: | 3 |
| Prigimtis: | chaotiškas |
| ID | Necromancer |
| Gebėjimai: | |
Atakos (damage - count)
maro lazda
peštynės
6 - 3
smūgis
maras
šalčio banga
šaudymas
17 - 2
šaltis
magiška
šešėlių banga
šaudymas
12 - 2
paslaptinga
magiška
Atsparumai
kirtimas
0%
dūris
0%
smūgis
0%
ugnis
0%
šaltis
0%
paslaptinga
20%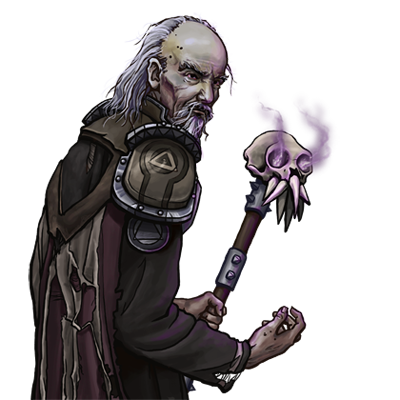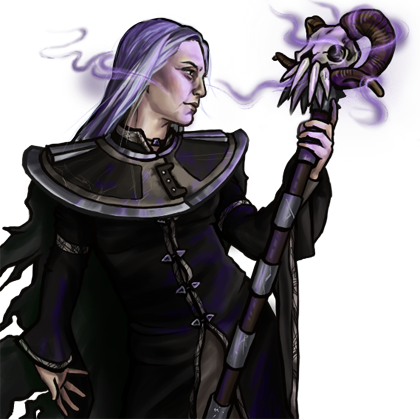 Vietovė
Judėjimo kaina
Vietovė
Gynyba
Gilus vanduo
-
0%
Grybų giraitė
2
50%
Kaimas
1
60%
Kalnai
3
60%
Kalvos
2
50%
Miškas
2
50%
Nevaikštoma
-
0%
Pakrantės uolynai
2
30%
Pelkė
3
20%
Pilis
1
60%
Plokščia
1
40%
Seklus vanduo
3
20%
Smėlis
2
30%
Urvas
2
40%
Užšalusi
3
20%