Mags
Mage


Cilvēki bieži ir prātojuši par pasaules, kurā viņi dzīvo, darbību. Daži iedziļinās tajā daudz tālāk par vienkāršu apcerēšanu, un izvēlas to par savas dzīves galveno nodarbi. Jebkurš mags, kurš ir tā titula vērts, ir pavadījis vismaz dekādi studējot, savācot zināšanu krājumu, kas tos atšķir no citiem cilvēkiem. Šie vīri un sievas, kuri pilnībā ir veltījuši sevi gudrības meklējumiem, stāv spilgtā kontrastā ar pasauli, kurā tikai daži spēj lasīt un rakstīt. To rindas ir pildītas ar cerību pilniem aristokrātiem, vai tiem, kuri meklē izeju no intelektuālā trūkuma roku darbā.

Tā ir ironija, ka ar visām viņu zināšanām, un tādēļ viņu pieticīgo monopolu, magu sabiedrība iespējams spētu valdīt pār sabiedrību, ja vien viņi to mēģinātu. Tomēr viņu patiesais aicinājums nav ne nauda, ne vara, un tiem, kuri redz maģijas studijas kā līdzekļus, lai tiktu pie tiem, bieži trūkst tieši tā apņēmība, kas nepieciešama patiesas meistarības sasniegšanai.

Lai gan fiziski trausli, un ar nepietiekamu kaujas pieredzi, magiem ir pazīstamas noteiktas mākslas, kuras ir ļoti noderīgas kaujā.

Īpašas piezīmes: Šai vienībai ir maģiski uzbrukumi, kuriem vienmēr ir liela trāpīšanas iespējamība.
Information
| | |
| --- | --- |
| Attīstās no: | |
| Attīstās uz: | Baltais burvis Red Mage |
| Izmaksas: | 20 |
| Veselība: | 24 |
| Pārvietošanās: | 5 |
| Pieredze: | 54 |
| Level: | 1 |
| Īpašība: | likumpaklausīgs/-a |
| ID | Mage |
| Spējas: | |
Uzbrukumi (damage - count)
zizlis
tuvcīņa
5 - 1
sit
missile
lādiņš
7 - 3
dedzina
maģija
Izturība
griež
0%
caurdur
0%
sit
0%
dedzina
0%
saldē
0%
mistisks
20%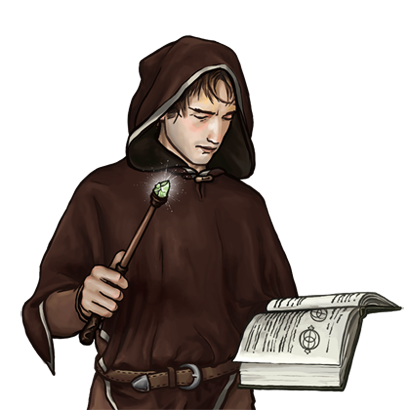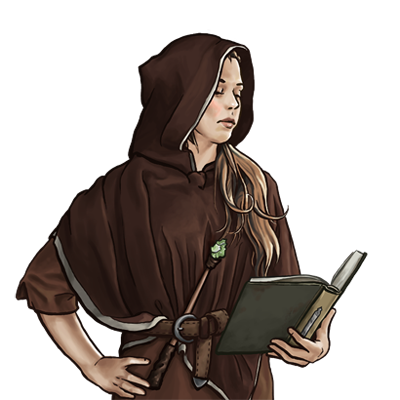 Apvidus
Pārvietošanās izmaksas
Apvidus
Aizsardzība
Ala
2
40%
Ciems
1
60%
Dzelme
-
0%
Kalni
3
60%
Līdzenums
1
40%
Mežs
2
50%
Necaurejams
-
0%
Pauguri
2
50%
Piekrastes rifs
2
30%
Pils
1
60%
Purvs
3
20%
Sasalis
3
20%
Seklums
3
20%
Smiltis
2
30%
Sēņu birzs
2
50%