Spectre

Sometimes called the 'hollow men', spectres form the right arm of their masters' powers. They are an unholy terror to the living, for they are quite as deadly as their appearance suggests.

The creation of these is itself no mean feat, but the real danger in encountering one is that it is likely only the harbinger of a much more dangerous force that will follow in its wake.

Īpašas piezīmes: Kaujas laikā šī vienība spēj izsūkt dzīvību no saviem upuriem, lai atjaunotu savu veselību. Gariem ir ļoti neparasta izturība pret uzbrukumiem, un tie pārvietojas ļoti lēni pār atklātu ūdeni. Šīs vienības mistikas uzbrukums rada satriecošus bojājumus maģiskajiem radījumiem, un kaut kādus arī pasaulīgajiem radījumiem.
Information
| | |
| --- | --- |
| Attīstās no: | Wraith |
| Attīstās uz: | |
| Izmaksas: | 52 |
| Veselība: | 33 |
| Pārvietošanās: | 7 |
| Pieredze: | 150 |
| Level: | 3 |
| Īpašība: | haotisks/-a |
| ID | Spectre |
| Spējas: | |
Uzbrukumi (damage - count)
baneblade
tuvcīņa
9 - 4
mistisks
izsūkšana
vaimanas
lādiņš
6 - 3
saldē
Izturība
griež
50%
caurdur
50%
sit
50%
dedzina
10%
saldē
70%
mistisks
-10%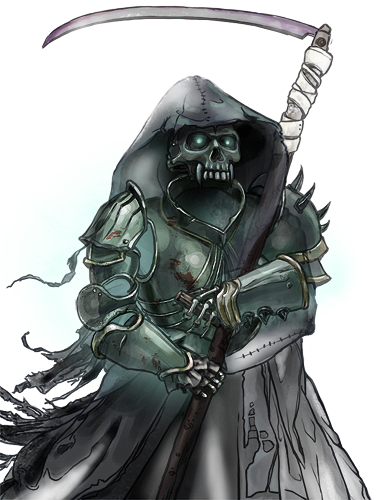 Apvidus
Pārvietošanās izmaksas
Apvidus
Aizsardzība
Ala
1
50%
Ciems
1
50%
Dzelme
2
50%
Kalni
1
50%
Līdzenums
1
50%
Mežs
1
50%
Necaurejams
1
50%
Pauguri
1
50%
Piekrastes rifs
2
50%
Pils
1
50%
Purvs
1
50%
Sasalis
1
50%
Seklums
2
50%
Smiltis
1
50%
Sēņu birzs
1
50%