Nekromantik


'Kara Büyü' denince bunun varabileceği son nokta nekromanlık sanatıdır. Bu korkunç yetenek sayesinde ölü bedenler ruhsuz bir yaşama döndürülürler. Kabuslardan fırlamış gibi görünen bu korkunç askerler yüzünden tek başına bu keşif insanlığın kara büyüyü suç ilan etmesine sebep oldu.
Bu yetenek tüm yönleriyle inanılmaz düşük bir bedel uğruna hileye başvurmaktan başka bir şey değildir.

Özel Bilgiler: This unit has magical attacks, which always have a high chance of hitting an opponent. Vebaya maruz kalarak hayatlarını kaybeden düşmanlar bir köyde bulunmadıkları takdirde yürüyen cesede dönüşürler. Bu birimin gizemli saldırısı yarı ölülere ve hatta bazı yaratıklara karşı çok büyük hasarlar verir.
Information
| | |
| --- | --- |
| Şundan terfi eder: | Kara Sihirbaz |
| Şuna terfi eder: | |
| Bedel: | 50 |
| YP: | 70 |
| Hareket: | 5 |
| TP: | 150 |
| Level: | 3 |
| Hizalama: | kaypak |
| ID | Necromancer |
| Yetenekler: | |
Saldırılar (damage - count)
veba sopası
yakın
6 - 3
darbe
veba
soğuk dalga
menzilli
17 - 2
soğuk
sihirli
gölge dalgası
menzilli
12 - 2
gizemli
sihirli
Dirençler
kesme
0%
delme
0%
darbe
0%
ateş
0%
soğuk
0%
gizemli
20%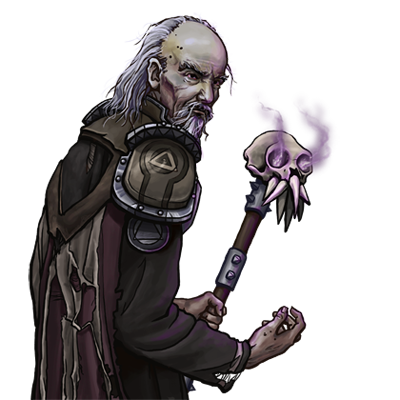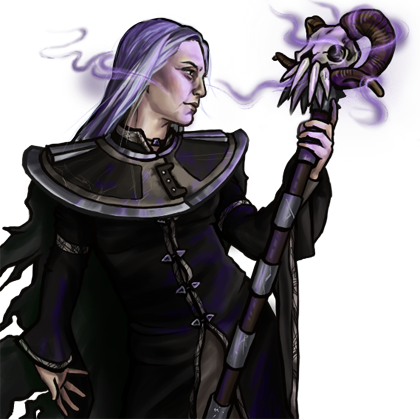 Arazi
Hareket Bedeli
Arazi
Savunma
Bataklık
3
20%
Dağlar
3
60%
Deep Water
-
0%
Kale
1
60%
Kar
3
20%
Kayalık Sahil
2
30%
Kum
2
30%
Köy
1
60%
Mantar Korusu
2
50%
Mağara
2
40%
Orman
2
50%
Sığ Su
3
20%
Tepeler
2
50%
Yürünmez
-
0%
Çayır
1
40%