Nigromante


One of the pinnacles of what is considered 'black magic' is the art of necromancy, the terrible ability to awaken the dead with false life. This discovery alone caused humanity's condemnation of black magic, for the nightmarish things it has made real have given fear a vast new arsenal.

This ability, in all aspects, is the first step towards cheating death of its ultimate prize.

Notas especiales: La unidad tiene ataques mágicos, que siempre tienen una alta probabilidad de golpear a un oponente. Los enemigos que pierdan su vida debido a la plaga volverán como no muertos a menos que hayan estado en una aldea. El ataque arcano de esta unidad inflige un tremendo daño a los no muertos y algo de daño a las criaturas vivas.
Information
| | |
| --- | --- |
| Procede de: | Hechicero oscuro |
| Se convierte en: | |
| Coste: | 50 |
| PV: | 70 |
| Movimiento: | 5 |
| PX: | 150 |
| Level: | 3 |
| Alineamiento: | caótico |
| ID | Necromancer |
| Habilidades: | |
Ataques (damage - count)
bastón de plaga
cuerpo a cuerpo
6 - 3
de impacto
plaga
ola de frío
a distancia
17 - 2
de frío
mágico
onda sombría
a distancia
12 - 2
arcano
mágico
Resistencias
de corte
0%
de penetración
0%
de impacto
0%
de fuego
0%
de frío
0%
arcano
20%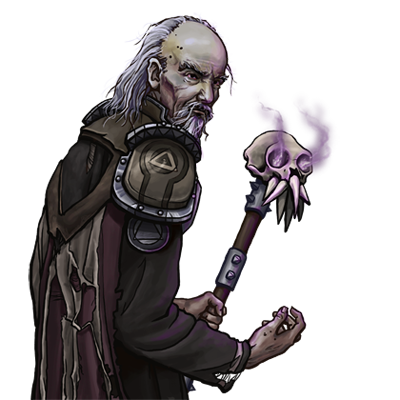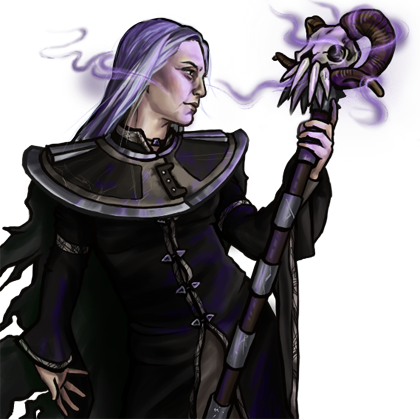 Terreno
Coste de movimiento
Terreno
Defensa
Aguas profundas
-
0%
Aguas someras
3
20%
Aldea
1
60%
Arena
2
30%
Arrecife costero
2
30%
Bosque
2
50%
Campo de setas
2
50%
Castillo
1
60%
Colinas
2
50%
Congelado
3
20%
Cueva
2
40%
Intransitable
-
0%
Llano
1
40%
Montañas
3
60%
Pantano
3
20%