Černokňažník
Černokňažníčka


Jedným z vrcholov tradičnej 'čiernej mágie' je černokňažníctvo, hrozná schopnosť prebudiť mŕtvych a dať im falošný život. Bol to práve tento objav, ktorý vyvolal veľké znepokojenie a viedol k všeobecnému odsúdeniu čiernej mágie, pretože otvoril novú dimenziu hrôzy.

Táto schopnosť je ako taká prvým krokom ku konečnému cieľu porazenia smrti. Je to najvyšší stupeň moci, ktorý môže dosiahnuť temný mág bez toho, aby stratil vlastnú ľudskosť.

Poznámky: Útoky tejto jednotky sú magické, preto majú vždy veľkú šancu zasiahnuť súpera. Nepriateľ, ktorý stratí život morovým útokom, opäť povstane ako nemŕtvy, ak práve nestojí v dedine. Mystický útok tejto jednotky spôsobuje obrovské zranenia magickým bytostiam, a nejaké aj obyčajným.
Information
| | |
| --- | --- |
| Povýšený z: | Temný čarodejník |
| Povýši sa na: | |
| Cena: | 50 |
| Životy: | 70 |
| Pohyb: | 5 |
| Skúsenosti: | 150 |
| Level: | 3 |
| Príslušnosť: | chaos |
| ID | Necromancer |
| Schopnosti: | |
Útoky (damage - count)
morová palica
zblízka
6 - 3
tupý
choroba
mrazivá vlna
na diaľku
17 - 2
mráz
magický
tieňová vlna
na diaľku
12 - 2
mystický
magický
Odolnosti
sečný
0%
bodný
0%
tupý
0%
oheň
0%
mráz
0%
mystický
20%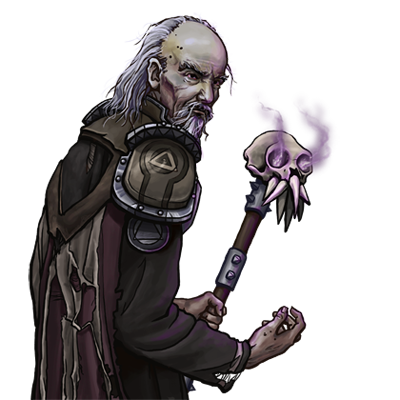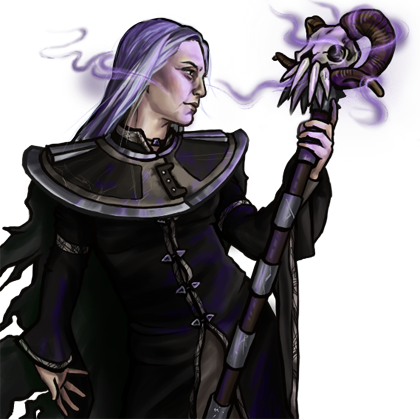 Terén
Cena pohybu
Terén
Obrana
Dedina
1
60%
Hlboká voda
-
0%
Hory
3
60%
Hrad
1
60%
Hubový porast
2
50%
Jaskyňa
2
40%
Kopce
2
50%
Les
2
50%
Močiar
3
20%
Nepriechodné
-
0%
Piesok
2
30%
Plytká voda
3
20%
Pobrežný útes
2
30%
Rovina
1
40%
Zamrznuté
3
20%