Nigromant


Un dels majors assoliments del que hom anomena 'màgia negra' és l'art de la nigromància, l'espantosa habilitat de despertar els morts en una falsa vida. Va ser un descobriment que tingué ramificacions terribles i que causar la condemna de la humanitat a la màgia negra, per l'enorme arsenal nou que se li donà a la por.

Aquesta habilitat, en tots els aspectes, és el primer pas per burlar la mort del seu premi definitiu.

Notes especials: This unit has magical attacks, which always have a high chance of hitting an opponent. Foes who lose their life to the plague will rise again in unlife, unless they are standing on a village. L'atac arcà d'esta unitat causa un mal enorme contra criatures màgiques, i fins i tot també contra certes unitats vivents.
Information
| | |
| --- | --- |
| Avança de: | Fetiller obscur |
| Avança a: | |
| Cost: | 50 |
| HP: | 70 |
| Moviment: | 5 |
| XP: | 150 |
| Level: | 3 |
| Alineació: | caòtic |
| ID | Necromancer |
| Habilitats: | |
Atacs (damage - count)
bastó de plaga
melé
6 - 3
impacta
plaga
onada de fred
distància
17 - 2
fred
màgic
onada de foscor
distància
12 - 2
arcà
màgic
Resistències
talla
0%
perfora
0%
impacta
0%
foc
0%
fred
0%
arcà
20%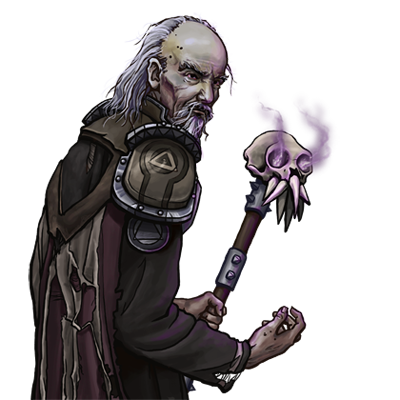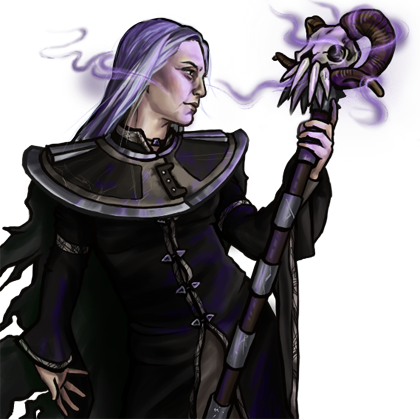 Terreny
Cost del moviment
Terreny
Defensa
Aigua baixa
3
20%
Bosc
2
50%
Boscatge de bolets
2
50%
Castell
1
60%
Cova
2
40%
Deep Water
-
0%
Gelat
3
20%
Impracticable
-
0%
Llogaret
1
60%
Muntanyes
3
60%
Pantà
3
20%
Plana
1
40%
Sorra
2
30%
Trieu costaner
2
30%
Turons
2
50%