Nekromant


One of the pinnacles of what is considered 'black magic' is the art of necromancy, the terrible ability to awaken the dead with false life. This discovery alone caused humanity's condemnation of black magic, for the nightmarish things it has made real have given fear a vast new arsenal.

This ability, in all aspects, is the first step towards cheating death of its ultimate prize.

Speciella noteringar: This unit has magical attacks, which always have a high chance of hitting an opponent. Fiender som går under i pesten återuppväcks till ett vanliv, om de inte står på en by. Denna trupps ockulta attack vållar magiska varelser stor skada, men även icke-magiska varelser bör ta sig i akt.
Information
| | |
| --- | --- |
| Befordras från: | Skuggmagiker |
| Kan befordras till: | |
| Kostnad: | 50 |
| HP: | 70 |
| Förflyttning: | 5 |
| EP: | 150 |
| Level: | 3 |
| Sinnelag: | ljusskygg |
| ID | Necromancer |
| Förmågor: | |
Attacker (damage - count)
peststav
närstrid
6 - 3
kross
pest
köldvåg
distans
17 - 2
frost
magisk
skuggstöt
distans
12 - 2
ockult
magisk
Motståndskraft
hugg
0%
stick
0%
kross
0%
eld
0%
frost
0%
ockult
20%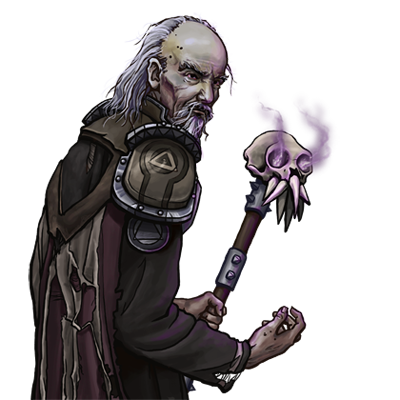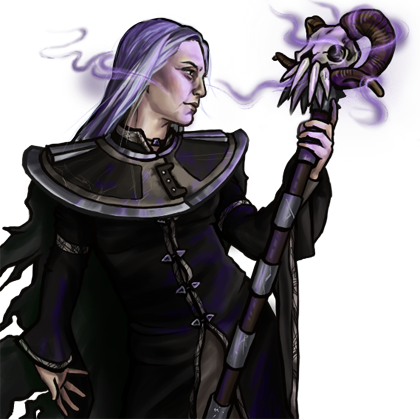 Terräng
Förflyttningskostnad
Terräng
Försvar
Berg
3
60%
Borg
1
60%
By
1
60%
Djupt vatten
-
0%
Frusen
3
20%
Grotta
2
40%
Grunt vatten
3
20%
Kullar
2
50%
Kustrev
2
30%
Ofarbar
-
0%
Plan
1
40%
Sand
2
30%
Skog
2
50%
Svampdunge
2
50%
Träsk
3
20%