Åndemaner
Åndemanerinde


En af de største cirkler indenfor hvad anses for at være »sort magi« er åndemaneri; den frygtelige evne til at vække de døde til live igen. Det var en opdagelse som havde frygtelige følger og førte til menneskehedens fordømmelse af sort magi, da det medførte at frygten fik et helt nyt arsenal.

Denne evne, er i alle aspekter, det første trin imod at snyde døden.

Specielle bemærkninger: This unit has magical attacks, which always have a high chance of hitting an opponent. Foes who lose their life to the plague will rise again in unlife, unless they are standing on a village. Denne enheds magiske angreb gør umådelig skade til magiske skabninger, og også til nogle levende skabninger.
Information
| | |
| --- | --- |
| Forfremmes fra: | Mørk troldmand |
| Forfremmes til: | |
| Pris: | 50 |
| L: | 70 |
| Bevægelse: | 5 |
| EP: | 150 |
| Level: | 3 |
| Sindelag: | lyssky |
| ID | Necromancer |
| Evner: | |
Angreb (damage - count)
peststav
nærkamp
6 - 3
slag
pest
kuldebølge
afstands
17 - 2
kulde
magisk
skyggebølge
afstands
12 - 2
magisk
magisk
Modstandskræfter
klinge
0%
stik
0%
slag
0%
ild
0%
kulde
0%
magisk
20%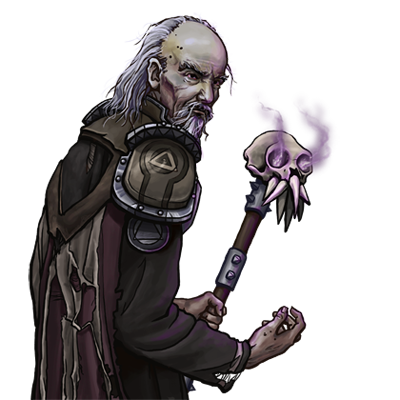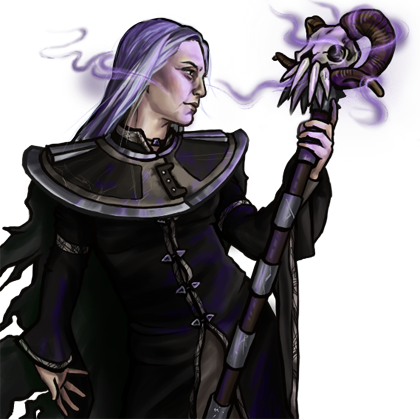 Terræn
Bevægelsespris
Terræn
Forsvar
Bakker
2
50%
Bjerge
3
60%
Borg
1
60%
Champignonskov
2
50%
Coastal Reef
2
30%
Deep Water
-
0%
Flat
1
40%
Frozen
3
20%
Hule
2
40%
Landsby
1
60%
Lavt vand
3
20%
Sand
2
30%
Skov
2
50%
Sump
3
20%
Unwalkable
-
0%