Magiker


Mennesker funderer ofte over sammenhengen i verdenen de lever i. Enkelte velger å ta dette steget videre fra dagdrømmer, og inn i lærdommens verden. Magikere har studert i årevis, og har visdom som stiller dem i en særstilling i samfunnet. Mens de færreste i Wesnoth kan lese og skrive gir de seg hen til å dyrke kunnskapen på heltid. Skolene er fyllt med yrende iver og lærevilje, og for de fleste studentene er det selve drømmen å slippe unnå arbeider- og jordbrukersamfunnets intellektuelle vakuum.

Det er ironisk at de lærde, med all sin visdom og et tilnærmet monopol på kunnskap, ikke finnes i ledende posisjonene i samfunnet. Forbund av magikere kunne antagelig lyktes i å kapre kontrollen over hele fylker og byer, men magikernes sanne livsmål er verken penger eller makt, De blant magikerne som ser på magi som en måte til å oppnå slike gevinster blir sjelden mestere, da de ikke lykkes i å dedikere seg fullstendig til kunnskapen.

Til tross for at de er fysisk svake og mangler kamptrening, har magikere kunster på lager som kan være svært nyttige i strid.

Merk:

Special Notes: This unit has magical attacks, which always have a high chance of hitting an opponent.
Information
| | |
| --- | --- |
| Advances from: | |
| Forfremmes til: | Broder av Lyset Ildmagiker |
| Kostnad: | 20 |
| HP: | 24 |
| Forflytning: | 5 |
| XP: | 54 |
| Level: | 1 |
| Sinnelag: | hederlig |
| ID | Mage |
| Egenskaper: | |
Attacks (damage - count)
stav
nærkamp
5 - 1
slag
missil
avstand
7 - 3
ild
magisk
Resistances
hugg
0%
stikk
0%
slag
0%
ild
0%
frost
0%
arkan
20%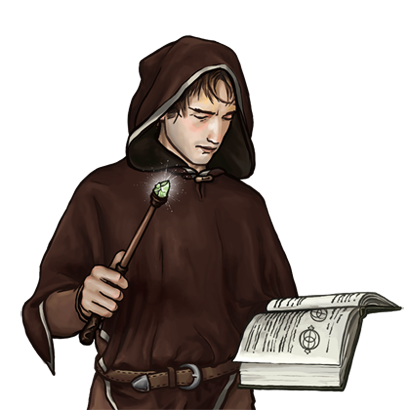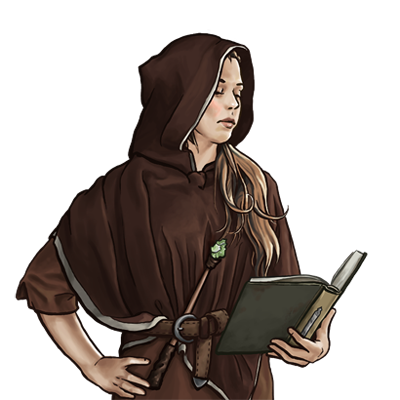 Terreng
Forflytningskostnad
Terreng
Forsvar
Borg
1
60%
Deep Water
-
0%
Fjell
3
60%
Flate
1
40%
Frossen
3
20%
Grotte
2
40%
Grundt vann
3
20%
Kystrev
2
30%
Landsby
1
60%
Sand
2
30%
Skog
2
50%
Soppvokst grotte
2
50%
Sump
3
20%
Utilgjenglig
-
0%
Åser
2
50%