Büyücü


İnsanlar sık sık yaşadıkları dünyanın çalışma şeklini düşünürler. Bazıları bunu derin düşünmenin ötesine götürmeye çalışır, hatta yaşamlarının ana amacı yaparlar. Büyücüler öğrenim için yıllarını harcarlar ve onları diğerlerinden ayıran büyük bir bilgi birikimine sahip olurlar. Sadece çok az insanın yazıp okuyabildiği bir dünyada bu insanlar kendilerini bilginin gelişmesine adamışlardır.

Ne kadar gariptir ki, toplumu yönetebilecekleri halde sahip oldukları onca bilgiye ve gösterişsiz bilgi tekeline rağmen, bunu denemediler bile. Ama onları çeken şey ne güçtü ne de para. Büyü öğrenimi görenler gerçek bir efendi olmanın gerektirdiği ikna kabiliyetinden yoksundular.

Fiziksel olarak kırılgan, ve dövüşe yatkınlığı olmayan büyücüler savaşta çok işe yarayabilecek çeşitli sanatara sahiptirler.

Özel Bilgiler: This unit has magical attacks, which always have a high chance of hitting an opponent.
Information
| | |
| --- | --- |
| Şundan terfi eder: | |
| Şuna terfi eder: | Ak Büyücü Kızıl Büyücü |
| Bedel: | 20 |
| YP: | 24 |
| Hareket: | 5 |
| TP: | 54 |
| Level: | 1 |
| Hizalama: | adil |
| ID | Mage |
| Yetenekler: | |
Saldırılar (damage - count)
asa
yakın
5 - 1
darbe
ışın
menzilli
7 - 3
ateş
sihirli
Dirençler
kesme
0%
delme
0%
darbe
0%
ateş
0%
soğuk
0%
gizemli
20%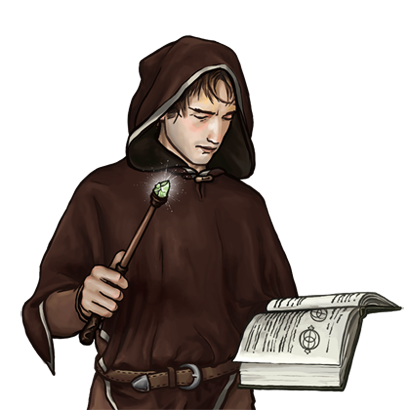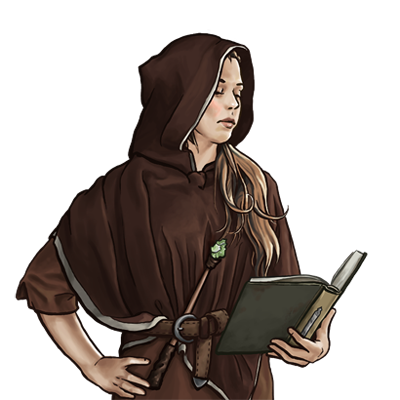 Arazi
Hareket Bedeli
Arazi
Savunma
Bataklık
3
20%
Dağlar
3
60%
Deep Water
-
0%
Kale
1
60%
Kar
3
20%
Kayalık Sahil
2
30%
Kum
2
30%
Köy
1
60%
Mantar Korusu
2
50%
Mağara
2
40%
Orman
2
50%
Sığ Su
3
20%
Tepeler
2
50%
Yürünmez
-
0%
Çayır
1
40%