Troldmand
Troldkvinde


Mennesker har ofte undret sig over hvordan den verden de befinder sig i fungerer. Nogle tager den forundring længere, og gør det til det væsentligste i deres liv. Enhver magiker der har gjort sig fortjent til titlen som troldmand har brug mindst et årti med studier og har samlet en viden sammen som gør dem anderledes end andre mennesker. Disse mænd og kvinder, som har dedikeret dem selv til forfølgelsen af viden, står i stærk kontrast til den øvrige verden hvor få i det hele taget kan læse og skrive. Deres rækker er fyldt med børn af håbefulde adelige, eller dem som har søgt en flugt fra manuelt arbejde over til intellektuelt arbejde.

Det er en ironi at med al deres viden, og deres monopol på denne viden ville de samlet kunne regere samfundet, hvis de forsøgte. Deres sande mål er dog hverken penge, eller magt, og dem som søger magien for disse mål savner ofte det der kræves for at mestre metien.

Fysiske svage og mangler kendskab til kamp, men har dog visse kundskaber som er til stor gavn på slagmarken.

Specielle bemærkninger: This unit has magical attacks, which always have a high chance of hitting an opponent.
Information
| | |
| --- | --- |
| Forfremmes fra: | |
| Forfremmes til: | Hvid troldmand Rød Troldmand |
| Pris: | 20 |
| L: | 24 |
| Bevægelse: | 5 |
| EP: | 54 |
| Level: | 1 |
| Sindelag: | hæderlig |
| ID | Mage |
| Evner: | |
Angreb (damage - count)
stav
nærkamp
5 - 1
slag
missil
afstands
7 - 3
ild
magisk
Modstandskræfter
klinge
0%
stik
0%
slag
0%
ild
0%
kulde
0%
magisk
20%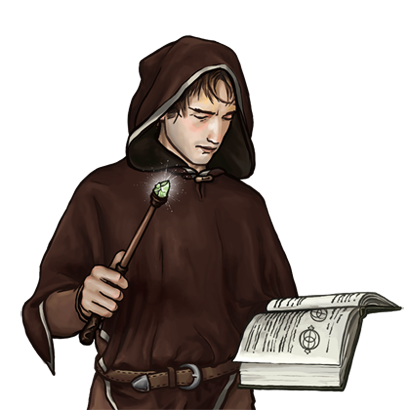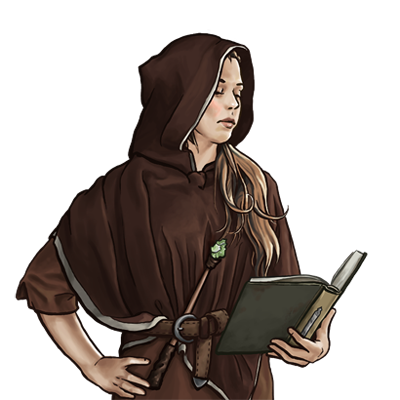 Terræn
Bevægelsespris
Terræn
Forsvar
Bakker
2
50%
Bjerge
3
60%
Borg
1
60%
Champignonskov
2
50%
Coastal Reef
2
30%
Deep Water
-
0%
Flat
1
40%
Frozen
3
20%
Hule
2
40%
Landsby
1
60%
Lavt vand
3
20%
Sand
2
30%
Skov
2
50%
Sump
3
20%
Unwalkable
-
0%