Mág
Mágyňa


Ľudia sa často snažili odhaliť zákonitosti sveta, v ktorom žijú. Niektorí sa namiesto planých špekulácií rozhodli zasvätiť tomuto skúmaniu celý život. Mágovia trávia mnoho rokov štúdiom a zhromaždia pritom vedomosti, ktoré ich robia výnimočnými. Vo svete, kde len pár ľudí dokáže čítať a písať, sú títo muži a ženy naplno zasvätení poznaniu. Do ich radov prichádzajú deti zo šľachtických rodín, alebo tí, ktorí v manuálnej práci nenašli intelektuálne naplnenie.

Je teda iróniou, že so svojimi vedomosťami, na ktoré majú prakticky monopol, by mágovia ľahko dokázali ovládnuť celú wesnotskú spoločnosť - to jest, keby sa o to čo len pokúsili. Ich pravou túžbou však nie sú peniaze ani moc; kto sa naopak snaží študovať mágiu kvôli prízemným cieľom, často zisťuje, že takýto plytký prístup nestačí na jej dôkladné ovládnutie.

Mágovia sú fyzicky slabí a zväčša neskúsení v boji; niektoré ich schopnosti sú však v boji veľmi užitočné.

Poznámky: Útoky tejto jednotky sú magické, preto majú vždy veľkú šancu zasiahnuť súpera.
Information
| | |
| --- | --- |
| Povýšený z: | |
| Povýši sa na: | Biely mág Červený mág |
| Cena: | 20 |
| Životy: | 24 |
| Pohyb: | 5 |
| Skúsenosti: | 54 |
| Level: | 1 |
| Príslušnosť: | poriadok |
| ID | Mage |
| Schopnosti: | |
Útoky (damage - count)
bojová palica
zblízka
5 - 1
tupý
strela
na diaľku
7 - 3
oheň
magický
Odolnosti
sečný
0%
bodný
0%
tupý
0%
oheň
0%
mráz
0%
mystický
20%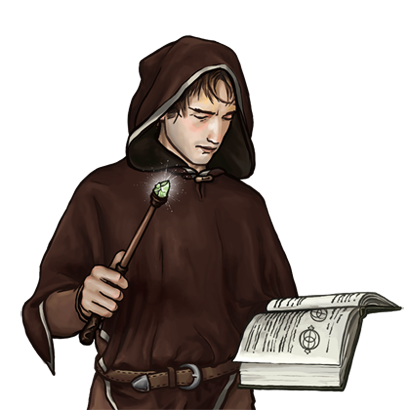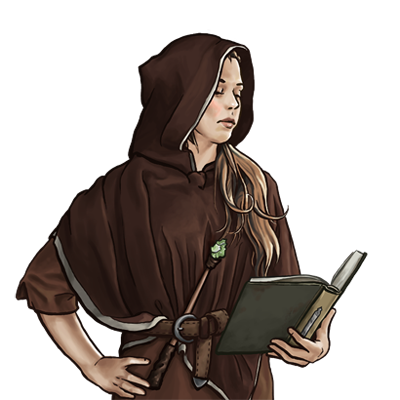 Terén
Cena pohybu
Terén
Obrana
Dedina
1
60%
Hlboká voda
-
0%
Hory
3
60%
Hrad
1
60%
Hubový porast
2
50%
Jaskyňa
2
40%
Kopce
2
50%
Les
2
50%
Močiar
3
20%
Nepriechodné
-
0%
Piesok
2
30%
Plytká voda
3
20%
Pobrežný útes
2
30%
Rovina
1
40%
Zamrznuté
3
20%