Magiër


Mensen hebben veel gedachten geweid aan de wereld waarin zij leven. Sommigen pogen hierin verder te gaan dan oppervlakkig getob en zien het als de voornaamste bezigheid in hun leven. Magiërs hebben enkele jaren aan studie geweid en hebben een bewonderenswaardige hoeveelheid kennis verzameld. In een wereld waar slechts weinigen kunnen lezen en schrijven hebben deze mensen zichzelf volledig toegelegd op het verkrijgen van kennis. Hun gelederen zijn vergeven van de kinderen van hoopvolle adel en van hen die de intellectuele leegte van een leven van handenarbeid wilden ontsnappen.

Het is ironisch dat, met alle kennis die ze hebben verzameld en hun monopolie daarop, de magiërs gezamelijk vermoedelijk de wereld zouden kunnen regeren, als ze dat ooit zouden proberen. Maar hun begeerte naar geld en macht is gering en degenen die de wetten van de magie bestuderen met die doelen hebben vaak niet de benodigde overtuiging.

Fysiek broos en onervaren in het gevecht hebben magiërs toch enige, op het slagveld nuttige, eigenschappen.

Bijzonderheden: This unit has magical attacks, which always have a high chance of hitting an opponent.
Information
| | |
| --- | --- |
| Promoveert van: | |
| Promoveert tot: | Witte Magiër Rode Magiër |
| Prijs: | 20 |
| HP: | 24 |
| Zetten: | 5 |
| XP: | 54 |
| Level: | 1 |
| Alliantie: | gezagsgetrouw |
| ID | Mage |
| Vermogens: | |
Aanvallen (damage - count)
staf
dichtbij
5 - 1
stomp
projectiel
afstand
7 - 3
vuur
magisch
Weerstanden
scherp
0%
puntig
0%
stomp
0%
vuur
0%
koud
0%
mysterieus
20%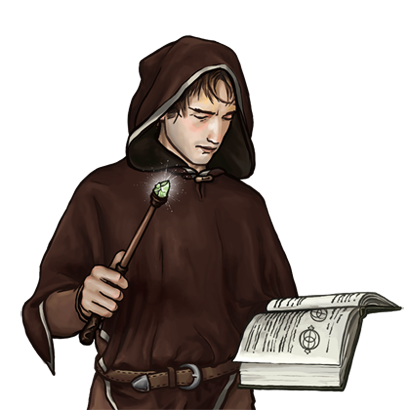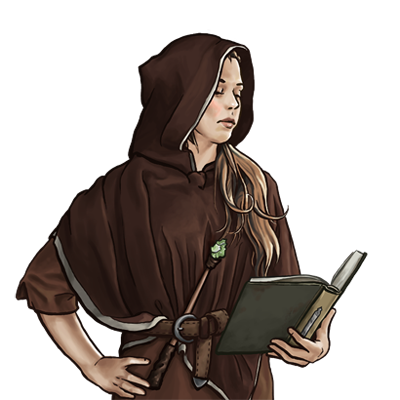 Terrein
Zetten
Terrein
Verdediging
Bergen
3
60%
Bevroren
3
20%
Bos
2
50%
Diep Water
-
0%
Dorp
1
60%
Grot
2
40%
Heuvels
2
50%
Kasteel
1
60%
Kustrif
2
30%
Moeras
3
20%
Onbegaanbaar
-
0%
Ondiep Water
3
20%
Paddenstoelenveld
2
50%
Vlak
1
40%
Zand
2
30%