Mac
Maga


Els humans a sovint es pregunten el funcionament del món en el que viuen. Alguns s'obstinen en portar això més allà de les simples reflexions, i convertixen esta investigació en l'objectiu principal de les seues vides. Qualsevol mac digne del seu nom ha dedicat com a mínim deu anys als estudis i ha amassat un nivell de coneiximents que el separen de lo restant de gent; ademés que la seua dedicació a la busca de sabiduria els diferencia molt clarament en un món on molts pocs no saben ni tan sols llegir ni escriure. En les seues files es poden trobar tant fills de la noblea, com jóvens que busquen una alternativa al buit intelectual en una vida plena de treballs merament físics.

És una ironia que, ab tot el coneiximent que han reunit i el seu assumit monopoli sobre este, la comunitat de macs podria dominar la societat si aixina ho volguera. No obstant, la seua autèntica passió no són ni els diners ni el poder, i aquells que veuen l'estudi de la màgia com a mig per a conseguir estos objectius carixen de la convicció requerida per convertir-se en autèntics mestres.

Encara que són físicament dèbils, i no tenen experiència en combat, els macs posseïxen certes habilitats que són de gran utilitat en la batalla.

Notes especials: This unit has magical attacks, which always have a high chance of hitting an opponent.
Information
| | |
| --- | --- |
| Alvança de: | |
| Alvança a: | Mac blanc Mac roig |
| Cost: | 20 |
| PV: | 24 |
| Moviment: | 5 |
| PE: | 54 |
| Level: | 1 |
| Alineació: | llegal |
| ID | Mage |
| Habilitats: | |
Atacs (damage - count)
bastó
melé
5 - 1
impactar
missil
distància
7 - 3
foc
màgic
Resistències
talla
0%
perfora
0%
impactar
0%
foc
0%
fret
0%
arcà
20%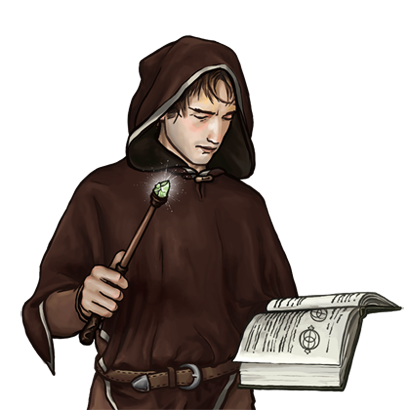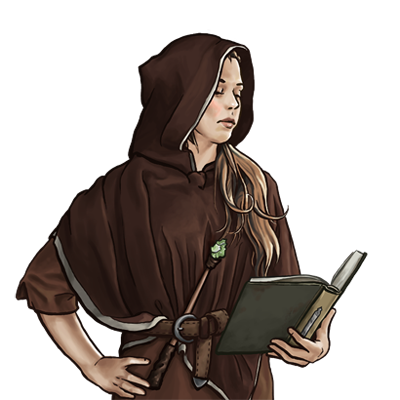 Terreny
Cost de moviment
Terreny
Defensa
Aigües someres
3
20%
Aldea
1
60%
Arena
2
30%
Bosc
2
50%
Camp de bolets
2
50%
Castell
1
60%
Coastal Reef
2
30%
Cova
2
40%
Deep Water
-
0%
Flat
1
40%
Frozen
3
20%
Montanyes
3
60%
Pantà
3
20%
Tossals
2
50%
Unwalkable
-
0%