mag
maga


Ljudi često mozgaju o ustrojstvima svijeta u kome žive. Neki nastoje da odu sa ovim dalje od besposličarske zabave, da to postave kao glavni poduhvat svojih života. Magovi su proveli već nekoliko godina u proučavanju, i sakupili dovoljnu količinu znanja da se izdvoje među svijetom. U svijetu gdje malo ko umije da čita i piše, ovi muškarci i žene su se sasma posvetili gonjenju za znanjem. Njihovi redovi ispunjeni su djecom punonadežnog plemstva, ili onima koji bi da pobjegnu od intelektualne praznine koja prožima radnički život.

Ironično je to, pored svog znanja sakupljenog i njihove isključive povlastice na nj, da bi zajednica magova lako mogla zavladati društvom, ako bi ikada to pokušali. Međutim, njihova prava ljubav nije ni novac ni moć, i oni koji toga radi žele da proučavaju magiju, često ne posjeduju unutrašnje ubeđenje neophodno za istinsko ovladavanje njome.

Iako fizički krhki i bez upućenosti u borbene vještine, magovi ipak imaju određene vještine koje su od velike koristi u boju.

Posebne napomene: Ova jedinica posjeduje magične napade, kojima su uvijek dobri izgledi da pogode protivnika.
Information
| | |
| --- | --- |
| napreduje iz: | |
| može postati: | bijeli mag crveni mag |
| košta: | 20 |
| UP: | 24 |
| Kretanje: | 5 |
| IP: | 54 |
| Level: | 1 |
| poredak: | zakonit |
| ID | Mage |
| sposobnosti: | |
Napadi (damage - count)
štap
bliski
5 - 1
udar
projektil
odstupni
7 - 3
vatra
magičnost
otpornosti
sječivo
0%
proboj
0%
udar
0%
vatra
0%
mraz
0%
volšebni
20%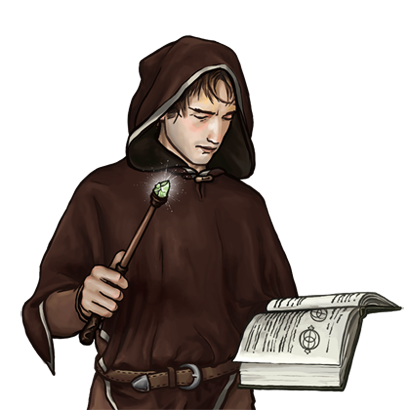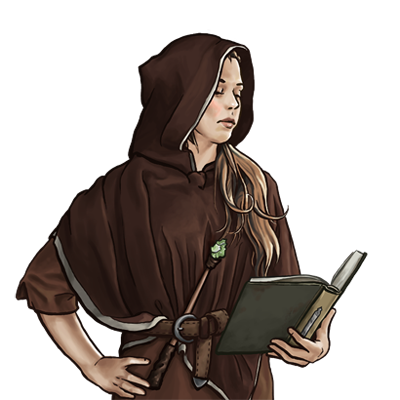 teren
trošak kretanja
teren
odbrana
brda
2
50%
duboka voda
-
0%
gljivarski gaj
2
50%
klizavica
3
20%
močvara
3
20%
obalski greben
2
30%
pećina
2
40%
pijesak
2
30%
planine
3
60%
plitka voda
3
20%
rascep
-
0%
ravnica
1
40%
selo
1
60%
zamak
1
60%
šuma
2
50%