Hortlak

Sometimes called the 'hollow men', spectres form the right arm of their masters' powers. They are an unholy terror to the living, for they are quite as deadly as their appearance suggests.

The creation of these is itself no mean feat, but the real danger in encountering one is that it is likely only the harbinger of a much more dangerous force that will follow in its wake.

Özel Bilgiler: Savaş sırasında bu birim kurbanlarının yaşam enerjisini emerek kendi yaşamını yeniler. Periler çok yararsız hasar dirençlerine sahiptirler ve açık su üzerinde oldukça yavaş hareket ederler. Bu birimin gizemli saldırısı yarı ölülere ve hatta bazı yaratıklara karşı çok büyük hasarlar verir.
Information
| | |
| --- | --- |
| Şundan terfi eder: | Öcü |
| Şuna terfi eder: | |
| Bedel: | 52 |
| YP: | 33 |
| Hareket: | 7 |
| TP: | 150 |
| Level: | 3 |
| Hizalama: | kaypak |
| ID | Spectre |
| Yetenekler: | |
Saldırılar (damage - count)
zehirli kesme
yakın
9 - 4
gizemli
sömürür
feryat
menzilli
6 - 3
soğuk
Dirençler
kesme
50%
delme
50%
darbe
50%
ateş
10%
soğuk
70%
gizemli
-10%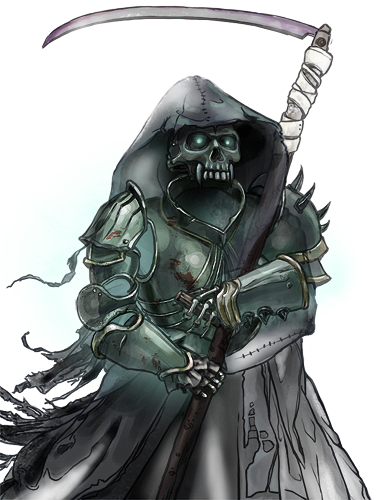 Arazi
Hareket Bedeli
Arazi
Savunma
Bataklık
1
50%
Dağlar
1
50%
Deep Water
2
50%
Kale
1
50%
Kar
1
50%
Kayalık Sahil
2
50%
Kum
1
50%
Köy
1
50%
Mantar Korusu
1
50%
Mağara
1
50%
Orman
1
50%
Sığ Su
2
50%
Tepeler
1
50%
Yürünmez
1
50%
Çayır
1
50%