Gūlas

Tik labiausiai iškrypę ir sadistiški nekromantai žino, ką reikia padaryti norint paverti žmogų į gūlą, ir tai yra paslaptis, kurios jie nepasakoja. Tačiau rezultatas yra per gerai žinomas; tai yra žvėris, kuris nežino nieko apie savo, kaip žmogiškos būtybės, dienas, padaras, kuris kėblina beveik toks pat nuogas, kaip ir dieną, kai jis gimė, ir ryja mirusiųjų kūnus.

Dėk tokių dalykų nekromantija yra smerkiama su beveik pirmykšte neapykanta visose civilizuotose šalyse.

Ypatingos pastabos: The victims of this unit's poison will continually take damage until they can be cured in town or by a unit which cures.
Information
| | |
| --- | --- |
| Tobulėja iš: | |
| Tobulėja į: | Nekrofagas |
| Kaina: | 16 |
| GT: | 33 |
| Judėjimas: | 5 |
| PT: | 35 |
| Level: | 1 |
| Prigimtis: | chaotiškas |
| ID | Ghoul |
| Gebėjimai: | |
Atakos (damage - count)
nagai
peštynės
4 - 3
kirtimas
nuodai
Atsparumai
kirtimas
10%
dūris
30%
smūgis
0%
ugnis
10%
šaltis
40%
paslaptinga
20%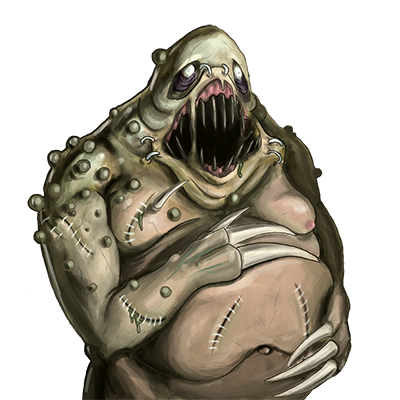 Vietovė
Judėjimo kaina
Vietovė
Gynyba
Gilus vanduo
-
0%
Grybų giraitė
2
60%
Kaimas
1
60%
Kalnai
3
60%
Kalvos
2
50%
Miškas
2
50%
Nevaikštoma
-
0%
Pakrantės uolynai
2
30%
Pelkė
2
30%
Pilis
1
60%
Plokščia
1
40%
Seklus vanduo
3
20%
Smėlis
2
30%
Urvas
2
40%
Užšalusi
2
30%