Fuath

Sometimes called the 'hollow men', spectres form the right arm of their masters' powers. They are an unholy terror to the living, for they are quite as deadly as their appearance suggests.

The creation of these is itself no mean feat, but the real danger in encountering one is that it is likely only the harbinger of a much more dangerous force that will follow in its wake.

Aire sònraichte: Ann an sabaid, 's urrainn dhan aonad seo beatha a shùgh air falbh bho ìobairtean gus e fhèin a shlànachadh. Tha comas-seasaimh neo-àbhaisteach aig spioradan an aghaidh dochainn is gluaisidh iad gu slaodach thar uisgeachan fosgailte. Nì an ionnsaigh dhìomhair aig an aonad seo droch dhochann air creutairean draoidheach is fiù 's cuid dheth air creutairean àbhaisteach.
Information
| | |
| --- | --- |
| Àrdaichidh e bho: | Uabhas |
| Àrdaichidh e gu: | |
| Cosgais: | 52 |
| PB: | 33 |
| Gluasad: | 7 |
| PE: | 150 |
| Level: | 3 |
| Co-thaobhadh: | coimeasgach |
| ID | Spectre |
| Comasan: | |
Ionnsaighean (damage - count)
lann mhillidh
dlùth
9 - 4
dìomhair
sùgh
caoineadh
astar
6 - 3
fuachd
Comasan-seasaimh
lann
50%
bioradh
50%
bualadh
50%
teine
10%
fuachd
70%
dìomhair
-10%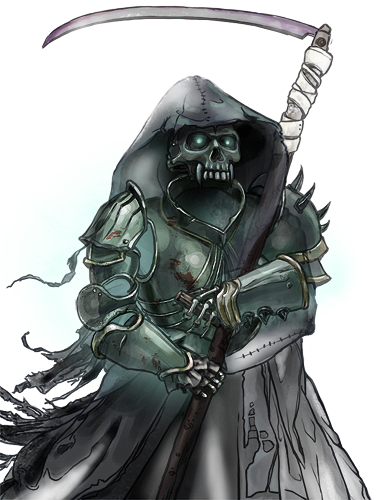 Cruth-tìre
Cosgais ghluasaid
Cruth-tìre
Dìon
Badan balgain-bhuachair
1
50%
Baile
1
50%
Beanntan
1
50%
Boglach
1
50%
Caisteal
1
50%
Cnuic
1
50%
Coille
1
50%
Do-choiseach
1
50%
Gaineamh
1
50%
Reòite
1
50%
Riof cladaich
2
50%
Rèidh
1
50%
Tanalach
2
50%
Uamh
1
50%
Uisge domhain
2
50%