Ghoul

Only the more perverse and sadistic of necromancers know what must be done to turn a person into a ghoul, and it is a secret they are not telling. The result, however, is all too well known; it is a beast that knows nothing of its days as a human being, a creature that shambles about as naked as the day it was born, and gorges itself on the flesh of the dead.

It is because of such things that necromancy is condemned with an almost primal hatred in all civilized lands.

Athugasemd: Fórnarlömb eiturárásar þessarar einingar munu taka skaða á sig þar til þau eru læknuð af þorpi eða einingu sem heilar.
Information
| | |
| --- | --- |
| Eflist frá: | |
| Eflist í: | Necrophage |
| Kostnaður: | 16 |
| HP: | 33 |
| Hreyfing: | 5 |
| XP: | 35 |
| Level: | 1 |
| Stilling: | ringulreiður |
| ID | Ghoul |
| Hæfileikar: | |
Árásir (damage - count)
klær
skylming
4 - 3
eggvopn
eitrun
Mótstöður
eggvopn
10%
stungvopn
30%
höggvopn
0%
eldur
10%
kuldi
40%
yfirnáttúrulegt
20%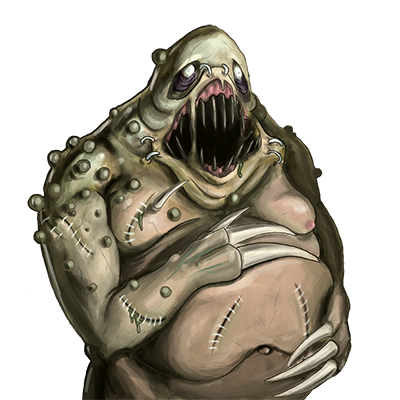 Jörð
Kostnaður Hreyfingar
Jörð
Vörn
Deep Water
-
0%
Fjöll
3
60%
Flatlendi
1
40%
Frost
2
30%
Grunnt vatn
3
20%
Hellir
2
40%
Hólar
2
50%
Kastali
1
60%
Mýri
2
30%
Sandur
2
30%
Skógur
2
50%
Sveppalundur
2
60%
Árif
2
30%
Ógengilegt
-
0%
Þorp
1
60%