Ak Büyücü


Bazı büyücüler, etraflarındaki dünyayı öğrendikleri zaman, insanların sık sık yaşadıkları acı ve içinde bulundukları sefaletin farkına varırlar ve kendilerini dışa kapalı bir çalışmanın içine atamayacaklarının farkına varırlar. Bu erkek ve kadınlar bir büyücünün yaşam tarzını terk ederler ve kendilerine verilen kabiliyetleri diğerlerinin iyiliği için kullanan bir düzene katılırlar. Atanmalarından sonra onlar sık sık dünyada seyahat ederek hasta ve yaralılara hizmet ederler.

Savaş için eğitilmemişlerse de onların etkin olduğu bir düşman türü vardır. Eğer ihtiyaç duyulursa, onlar Işığın gücünü kullanarak bu dünyadan olmayanı sürgün edebilirler.

Özel Bilgiler: This unit has magical attacks, which always have a high chance of hitting an opponent. Bu birimin gizemli saldırısı yarı ölülere ve hatta bazı yaratıklara karşı çok büyük hasarlar verir. Bu birim etrafındakileri iyileştirebilir ve panzehir verebilir.
Information
| | |
| --- | --- |
| Şundan terfi eder: | Büyücü |
| Şuna terfi eder: | Işık Büyücüsü |
| Bedel: | 40 |
| YP: | 35 |
| Hareket: | 5 |
| TP: | 136 |
| Level: | 2 |
| Hizalama: | adil |
| ID | White Mage |
| Yetenekler: | ilaç verir, tedavi +8 |
Saldırılar (damage - count)
asa
yakın
6 - 2
darbe
ışık hüzmesi
menzilli
9 - 3
gizemli
sihirli
Dirençler
kesme
0%
delme
0%
darbe
0%
ateş
0%
soğuk
0%
gizemli
40%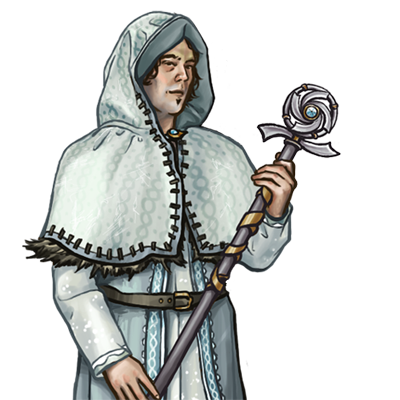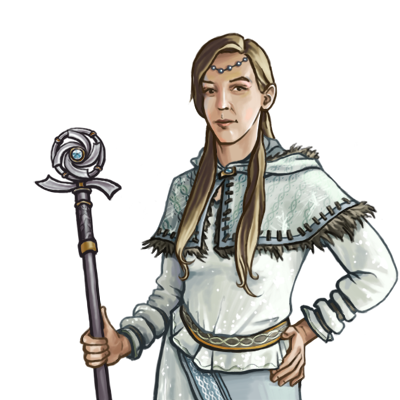 Arazi
Hareket Bedeli
Arazi
Savunma
Bataklık
3
20%
Dağlar
3
60%
Deep Water
-
0%
Kale
1
60%
Kar
3
20%
Kayalık Sahil
2
30%
Kum
2
30%
Köy
1
60%
Mantar Korusu
2
50%
Mağara
2
40%
Orman
2
50%
Sığ Su
3
20%
Tepeler
2
50%
Yürünmez
-
0%
Çayır
1
40%