Kızıl Büyücü


Çıraklıklarının başarıyla sona ermesiyle, bir büyücü mavi elbiseleri çıkarır ve bir efendinin elbisesi olan kırmızıyı giyer. Bu değişimin önemi köylüler tarafından sık sık gözden kaçar ve yanlışlıkla Usta Büyücüyü Kızıl Büyücü olarak adlandırır. Değişim sembolü renklerde olduğu halde sık sık büyücünün kabiliyeti de yanlış anlaşılır, hava büyüsünden ateş büyüsüne geçmiş gibi ele alınırlar.

Fiziksel olarak kırılgan olsa da ve bir savaşçı gibi yetiştirilmese de, Kızıl Büyücü pelerinin altında bir şey gizler; bu onların konuşma dilinde isimleriyle özdeşleşmiş Ateş toplarıdır.

Özel Bilgiler: This unit has magical attacks, which always have a high chance of hitting an opponent.
Information
| | |
| --- | --- |
| Şundan terfi eder: | Büyücü |
| Şuna terfi eder: | Baş Büyücü Gümüş Büyücü |
| Bedel: | 40 |
| YP: | 42 |
| Hareket: | 5 |
| TP: | 100 |
| Level: | 2 |
| Hizalama: | tarafsız |
| ID | Red Mage |
| Yetenekler: | |
Saldırılar (damage - count)
asa
yakın
6 - 2
darbe
ateş topu
menzilli
8 - 4
ateş
sihirli
Dirençler
kesme
0%
delme
0%
darbe
0%
ateş
10%
soğuk
0%
gizemli
20%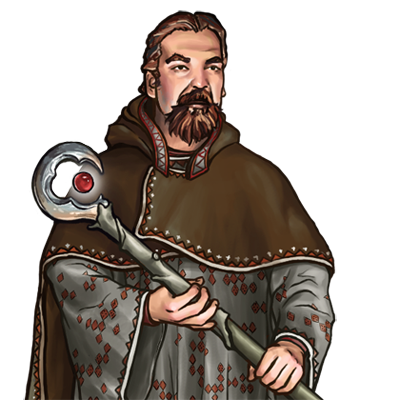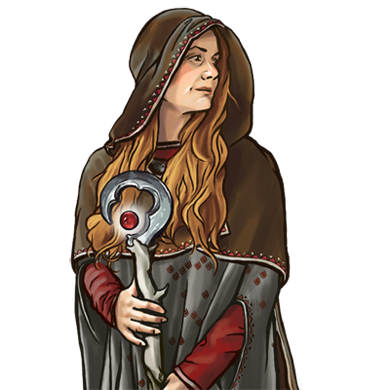 Arazi
Hareket Bedeli
Arazi
Savunma
Bataklık
3
20%
Dağlar
3
60%
Deep Water
-
0%
Kale
1
60%
Kar
3
20%
Kayalık Sahil
2
30%
Kum
2
30%
Köy
1
60%
Mantar Korusu
2
50%
Mağara
2
40%
Orman
2
50%
Sığ Su
3
20%
Tepeler
2
50%
Yürünmez
-
0%
Çayır
1
40%