Büyük Büyücü

Büyük Büyücü olarak kabul edilen bir kimse neredeyse artık yaşadığı devrin bir efsanesidir ve şehir tellalları bu ünvanı vermekte ihtiyat sahibi olmayı zorla öğrenmişlerdir. Bu ünvanın şartları devrin ileri gelen büyücüler konseyinde dikkatle belirlenir ve verileceği kişi ancak çoğunluk oyuyla belli olur. Büyük büyücü olarak isimlendirilme şerefine cidden kavuşan bir kişi hiç şüphe yok ki sanatında ustadır ve beceride emsallerinin neredeyse hepsini geçmiştir.

Savaşçı olmamalarına rağmen her ne şekilde olursa olsun sanatlarının savaşa uygulanışı çoğunlukla diğer askerleri önünde saygıyla diz çöktüren bir şeydir.

Özel Bilgiler: This unit has magical attacks, which always have a high chance of hitting an opponent.
Information
| | |
| --- | --- |
| Şundan terfi eder: | Baş Büyücü |
| Şuna terfi eder: | |
| Bedel: | 72 |
| YP: | 65 |
| Hareket: | 5 |
| TP: | 200 |
| Level: | 4 |
| Hizalama: | tarafsız |
| ID | Great Mage |
| Yetenekler: | |
Saldırılar (damage - count)
asa
yakın
9 - 2
darbe
ateş topu
menzilli
16 - 4
ateş
sihirli
Dirençler
kesme
0%
delme
0%
darbe
0%
ateş
30%
soğuk
0%
gizemli
20%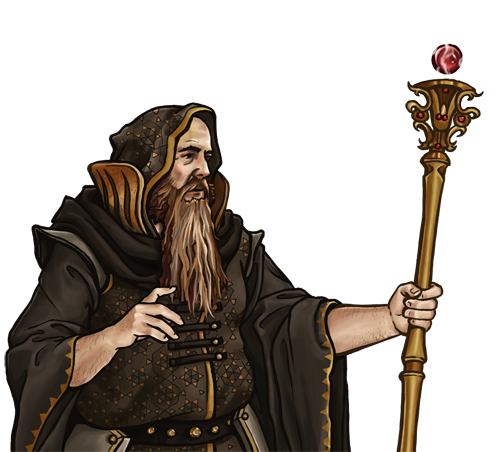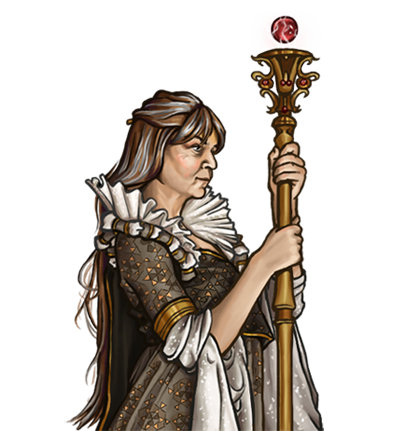 Arazi
Hareket Bedeli
Arazi
Savunma
Bataklık
3
20%
Dağlar
3
60%
Deep Water
-
0%
Kale
1
60%
Kar
3
20%
Kayalık Sahil
2
30%
Kum
2
30%
Köy
1
60%
Mantar Korusu
2
50%
Mağara
2
40%
Orman
2
50%
Sığ Su
3
20%
Tepeler
2
50%
Yürünmez
-
0%
Çayır
1
40%