Elf Rahip

The magic of the wood-elves is poorly suited for combat, but effective nonetheless. The forests in which they thrive can become quickened by a word of command, and will lash out at those who threaten their peace.

The chief ability of Druids lies in healing, and it is for this skill that they are revered by their people.

Özel Bilgiler: Bu birim düşmanlarını yavaşlatabilir, hızları ve saldırı güçleri bir el boyunca yarıya düşer. Bu birim etrafındakileri iyileştirebilir ve panzehir verebilir. This unit has magical attacks, which always have a high chance of hitting an opponent.
Information
| | |
| --- | --- |
| Şundan terfi eder: | Elf Şaman |
| Şuna terfi eder: | Elf Yer Perisi |
| Bedel: | 34 |
| YP: | 36 |
| Hareket: | 5 |
| TP: | 80 |
| Level: | 2 |
| Hizalama: | tarafsız |
| ID | Elvish Druid |
| Yetenekler: | ilaç verir, tedavi +8 |
Saldırılar (damage - count)
asa
yakın
4 - 2
darbe
tuzağa düşürme
menzilli
6 - 2
darbe
yavaşlatır
diken
menzilli
6 - 3
delme
sihirli
Dirençler
kesme
0%
delme
0%
darbe
0%
ateş
0%
soğuk
0%
gizemli
-10%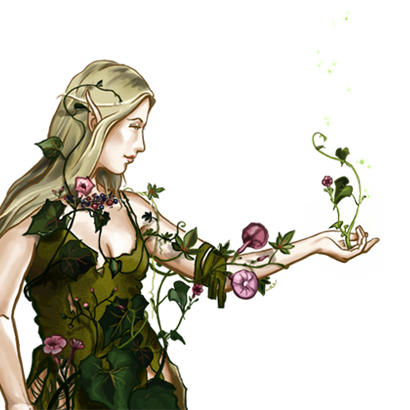 Arazi
Hareket Bedeli
Arazi
Savunma
Bataklık
2
30%
Dağlar
3
60%
Deep Water
-
0%
Kale
1
60%
Kar
2
30%
Kayalık Sahil
2
30%
Kum
2
30%
Köy
1
60%
Mantar Korusu
2
50%
Mağara
3
30%
Orman
1
70%
Sığ Su
3
20%
Tepeler
2
50%
Yürünmez
-
0%
Çayır
1
40%