Kara Üstat


Pratisyenlerin ilgisini cezbetmek için kara büyü tuzağı hakikaten de büyük bir ganimet olmalıdır, medeni dünyada bu sanatı uygularken yakalananlar ölüm cezasına çarptırılır. Yine de sunduğu ödül ölümsüzlük olduğu için bu sanatla uğraşmaya devam edenler vardır. Bu fanatiklerin gizli mezheplerde saklanarak ya da yeraltı dünyasının karanlık yollarına bağlanarak katlanmaları gereken eğitim onları sıklıkla tükenme ve bitkinliğe sürükler.

Böyle bir durumda yegane silahları kendilerini öğrenmeye adamış oldukları şeytanlıklardır.

Özel Bilgiler: This unit has magical attacks, which always have a high chance of hitting an opponent. Bu birimin gizemli saldırısı yarı ölülere ve hatta bazı yaratıklara karşı çok büyük hasarlar verir.
Information
| | |
| --- | --- |
| Şundan terfi eder: | |
| Şuna terfi eder: | Kara Sihirbaz |
| Bedel: | 16 |
| YP: | 28 |
| Hareket: | 5 |
| TP: | 48 |
| Level: | 1 |
| Hizalama: | kaypak |
| ID | Dark Adept |
| Yetenekler: | |
Saldırılar (damage - count)
soğuk dalga
menzilli
10 - 2
soğuk
sihirli
gölge dalgası
menzilli
7 - 2
gizemli
sihirli
Dirençler
kesme
0%
delme
0%
darbe
0%
ateş
0%
soğuk
0%
gizemli
20%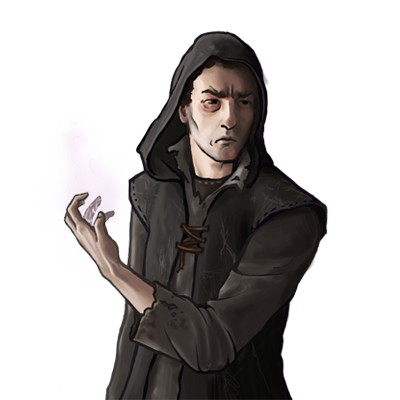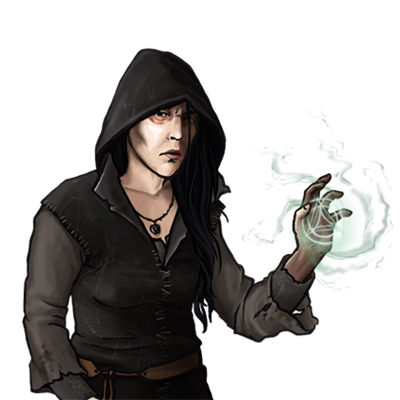 Arazi
Hareket Bedeli
Arazi
Savunma
Bataklık
3
20%
Dağlar
3
60%
Deep Water
-
0%
Kale
1
60%
Kar
3
20%
Kayalık Sahil
2
30%
Kum
2
30%
Köy
1
60%
Mantar Korusu
2
50%
Mağara
2
40%
Orman
2
50%
Sığ Su
3
20%
Tepeler
2
50%
Yürünmez
-
0%
Çayır
1
40%