Baş Büyücü
Baş büyücü


Baş Büyücü ünvanı kişiye ancak hayat boyu bir eğitim ve başarı sonucunda ihsan edilir. Baş büyücüler sıklıkla eğitimcilik veya ilimlerinin semeresini toplayabilecek kadar bilge kişilere danışmanlık yaparlar. Çoğu varlıklı patronlara çalışırlar; bu az yapılan bir iş ve değerli bir tavsiye olarak her iki taraf için de karlı bir alışveriştir ve büyücüye araştırmalarında yoğunlaşabilme imkanı sunar. Belli bazıları ise sıklıkla çoğu insanın görünce korkacağı işleri araştırmak üzere medeniyetten uzaklaşır münzevi olarak günlerini geçirir.

Herhangi bir dövüş için eğitilmemiş olmakla birlikte, durum gerektirince baş büyücü türünün kaldırması pek de kolay olmayan tam gücünü açığa çıkarabilir.

Özel Bilgiler: This unit has magical attacks, which always have a high chance of hitting an opponent.
Information
| | |
| --- | --- |
| Şundan terfi eder: | Kızıl Büyücü |
| Şuna terfi eder: | Büyük Büyücü |
| Bedel: | 59 |
| YP: | 54 |
| Hareket: | 5 |
| TP: | 220 |
| Level: | 3 |
| Hizalama: | tarafsız |
| ID | Arch Mage |
| Yetenekler: | |
Saldırılar (damage - count)
asa
yakın
7 - 2
darbe
ateş topu
menzilli
12 - 4
ateş
sihirli
Dirençler
kesme
0%
delme
0%
darbe
0%
ateş
20%
soğuk
0%
gizemli
20%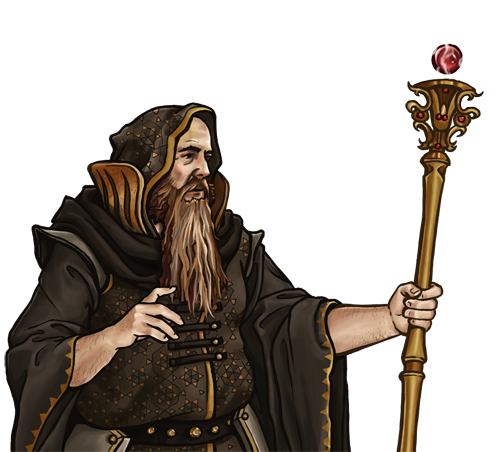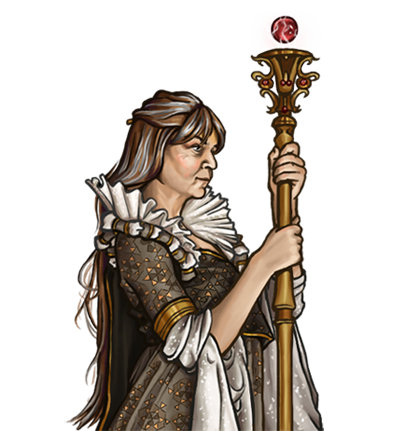 Arazi
Hareket Bedeli
Arazi
Savunma
Bataklık
3
20%
Dağlar
3
60%
Deep Water
-
0%
Kale
1
60%
Kar
3
20%
Kayalık Sahil
2
30%
Kum
2
30%
Köy
1
60%
Mantar Korusu
2
50%
Mağara
2
40%
Orman
2
50%
Sığ Su
3
20%
Tepeler
2
50%
Yürünmez
-
0%
Çayır
1
40%