Elfský ostrostrelec
Elfská ostrostrelkyňa


Jednou z prirodzených schopností elfov, ktorá prispieva k ich zručnosti v narábaní s lukom, je nezvyčajne ostrý zrak. Skúsený elfský lukostrelec dokáže zasiahnuť terč, na ktorý by bežný človek ani nedovidel, a to aj v noci; k tomu všetkému dokáže elfský strelec aj založiť druhý šíp pokiaľ prvý ešte letí vo vzduchu. Táto úžasná schopnosť má svoju cenu, a to je nedostatok výcviku v narábaní s mečom a v boji zblízka.

Poznámky: Ostrostrelecké schopnosti tejto jednotky jej dávajú vysokú šancu zasiahnuť súpera, ale iba keď sama útočí.
Information
Útoky (damage - count)
meč
zblízka
6 - 2
sečný
dlhý luk
na diaľku
9 - 4
bodný
presný
Odolnosti
sečný
0%
bodný
0%
tupý
0%
oheň
0%
mráz
0%
mystický
-10%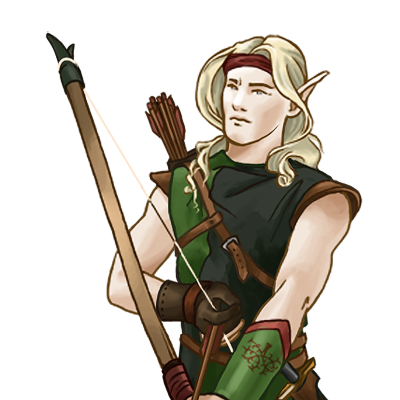 Terén
Cena pohybu
Terén
Obrana
Dedina
1
60%
Hlboká voda
-
0%
Hory
3
60%
Hrad
1
60%
Hubový porast
2
50%
Jaskyňa
3
30%
Kopce
2
50%
Les
1
70%
Močiar
2
30%
Nepriechodné
-
0%
Piesok
2
30%
Plytká voda
3
20%
Pobrežný útes
2
30%
Rovina
1
40%
Zamrznuté
2
30%