Temný čarodejník
Temná čarodejnica


Strach z čiernej mágie pochádza do značnej miery z toho, ako málo bežný človek o tomto umení vie. Černokňažníci sú tí, čo poodhalili niektoré tajomstvá života a smrti - hlavne to druhé je relatívne jednoducho zariadiť. Ich snahy dávajú nahliadnuť do spojení medzi dušou a neživou hmotou, z čoho vznikajú prvé úspešné experimenty s manipuláciou tohto spojenia. Takéto metódy dávajú nahliadnuť do toho strašného neznáma, ktoré je po smrti človeka.

Napriek všetkým snahám použiť mágiu na vybojovanie si vlastnej nesmrteľnosti, prvé výsledky ich pokusov vedú k okamžitým, no o to nepríjemnejším využitiam. Vdýchnutie života do mŕtvej hmoty či tela im dokáže zabezpečiť služobníkov, ktorí dokážu nielen pracovať ale aj zabíjať. Títo služobníci sa nikdy nepostavia proti svojmu pánovi. Sú to stvorenia s takou lojalitou, ktorú by im závidel nejeden absolutistický vládca, a tak nečudo, že praktiky čiernej mágie sú veľmi lákavé pre všetkých, čo túžia po moci.

Poznámky: Útoky tejto jednotky sú magické, preto majú vždy veľkú šancu zasiahnuť súpera. Mystický útok tejto jednotky spôsobuje obrovské zranenia magickým bytostiam, a nejaké aj obyčajným.
Information
| | |
| --- | --- |
| Povýšený z: | Temný učeň |
| Povýši sa na: | Kostej Černokňažník |
| Cena: | 32 |
| Životy: | 48 |
| Pohyb: | 5 |
| Skúsenosti: | 90 |
| Level: | 2 |
| Príslušnosť: | chaos |
| ID | Dark Sorcerer |
| Schopnosti: | |
Útoky (damage - count)
bojová palica
zblízka
4 - 3
tupý
mrazivá vlna
na diaľku
13 - 2
mráz
magický
tieňová vlna
na diaľku
9 - 2
mystický
magický
Odolnosti
sečný
0%
bodný
0%
tupý
0%
oheň
0%
mráz
0%
mystický
20%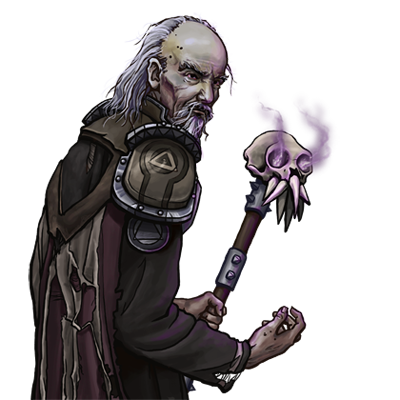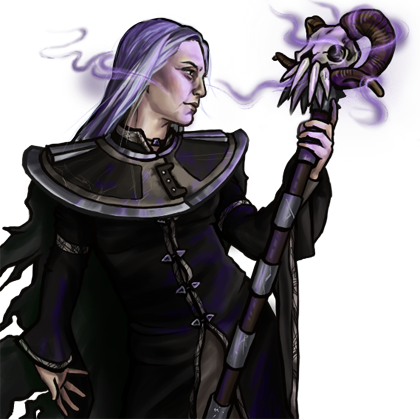 Terén
Cena pohybu
Terén
Obrana
Dedina
1
60%
Hlboká voda
-
0%
Hory
3
60%
Hrad
1
60%
Hubový porast
2
50%
Jaskyňa
2
40%
Kopce
2
50%
Les
2
50%
Močiar
3
20%
Nepriechodné
-
0%
Piesok
2
30%
Plytká voda
3
20%
Pobrežný útes
2
30%
Rovina
1
40%
Zamrznuté
3
20%