Adepte obscur
Adepta obscura


Per a atraure nous practicants, l'alicient de la màgia negra ha de ser molt gran, ya que ser descobert posant en pràctica est art en el món civilisat implica la sentència de mort. Aixina i tot, encara hi ha qui no desistix ya que el premi no és atre que l'immortalitat. Amagats en cults secrets, o iniciant-se en les órdens obscures de l'infern, l'entrenament que estos fanàtics han de soportar a sovint els deixa exhausts i debilitats.

En estes condicions, la seua única arma és la seua dedicació a deprendre.

Notes especials: This unit has magical attacks, which always have a high chance of hitting an opponent. L'atac arcà d'esta unitat infligix un trement dany a criatures màgiques, i inclús un poc de dany a les criatures vives.
Information
| | |
| --- | --- |
| Alvança de: | |
| Alvança a: | Enchiser obscur |
| Cost: | 16 |
| PV: | 28 |
| Moviment: | 5 |
| PE: | 48 |
| Level: | 1 |
| Alineació: | caòtic |
| ID | Dark Adept |
| Habilitats: | |
Atacs (damage - count)
onada de fret
distància
10 - 2
fret
màgic
onada d'obscuritat
distància
7 - 2
arcà
màgic
Resistències
talla
0%
perfora
0%
impactar
0%
foc
0%
fret
0%
arcà
20%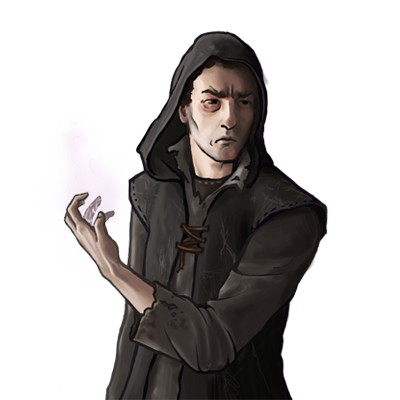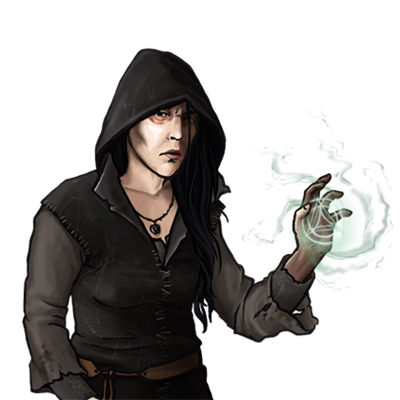 Terreny
Cost de moviment
Terreny
Defensa
Aigües someres
3
20%
Aldea
1
60%
Arena
2
30%
Bosc
2
50%
Camp de bolets
2
50%
Castell
1
60%
Coastal Reef
2
30%
Cova
2
40%
Deep Water
-
0%
Flat
1
40%
Frozen
3
20%
Montanyes
3
60%
Pantà
3
20%
Tossals
2
50%
Unwalkable
-
0%