Archimac
Archimaga


El títul d'archimac només és conferit després de tota una vida d'estudi i dedicació a la màgia. Els archimacs a sovint ocupen el seu temps en l'educació, o com a consellers d'aquells prou sabuts com per a buscar en la seua sabiduria. Molts tenen patrons rics, un negoci profitós per als dos ya que més allà dels consells i els sortilegis ocasionals, els deixa temps per dedicar-se a la busca. D'ells sorgix la major part del coneiximent humà, les ciències, la filosofia i l'art que donen bellea al món.

Encara que no estan entrenats per al combat, si sorgix la necessitat són capaços de desplegar tot el poder del seu art, cosa que no s'ha de prendre a la llaugera.

Notes especials: This unit has magical attacks, which always have a high chance of hitting an opponent.
Information
| | |
| --- | --- |
| Alvança de: | Mac roig |
| Alvança a: | Gran mac |
| Cost: | 59 |
| PV: | 54 |
| Moviment: | 5 |
| PE: | 220 |
| Level: | 3 |
| Alineació: | neutral |
| ID | Arch Mage |
| Habilitats: | |
Atacs (damage - count)
bastó
melé
7 - 2
impactar
bola de fòc
distància
12 - 4
foc
màgic
Resistències
talla
0%
perfora
0%
impactar
0%
foc
20%
fret
0%
arcà
20%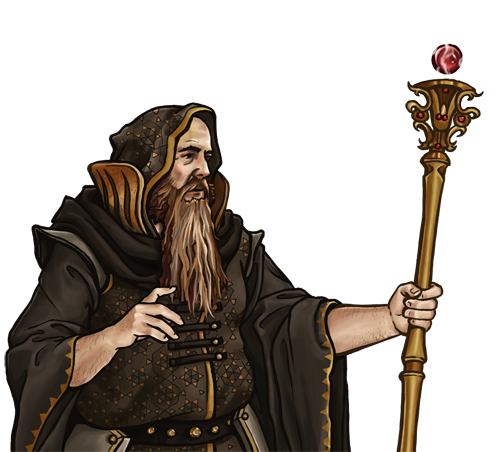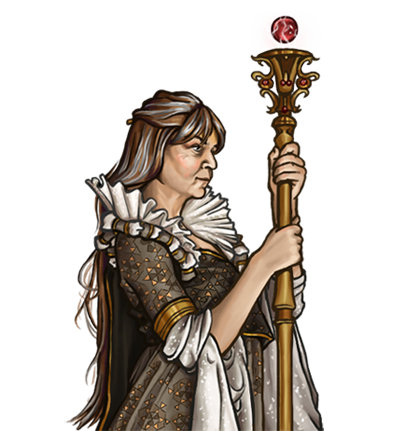 Terreny
Cost de moviment
Terreny
Defensa
Aigües someres
3
20%
Aldea
1
60%
Arena
2
30%
Bosc
2
50%
Camp de bolets
2
50%
Castell
1
60%
Coastal Reef
2
30%
Cova
2
40%
Deep Water
-
0%
Flat
1
40%
Frozen
3
20%
Montanyes
3
60%
Pantà
3
20%
Tossals
2
50%
Unwalkable
-
0%