Wielki mag

Każdy, kto choć trochę zbliży się do osiągnięcia tytułu wielkiego maga, jest już prawie legendą swoich czasów, a miejscy plotkarze nauczyli się rozważnie nadawać ten tytuł. Zasługi koniecznie do uzyskania tytułu są drobiazgowo badane przez radę największych magów, która nadaje go wyłącznie większością głosów. Tak czy inaczej, jeśli ktoś rzeczywiście zostaje nominowany do uzyskania honorowego tytułu wielkiego maga, to bezsprzecznie jest już mistrzem swojej sztuki i przerósł umiejętnościami prawie wszystkich innych magów.

Choć w żadnym wypadku nie są wojownikami, to użycie ich umiejętności magicznych w walce sprawia, że inni żołnierze mogą tylko patrzeć z podziwem.

Uwagi specjalne: Jednostka dysponuje atakami magicznymi, które zawsze mają wysoką szansę trafienia przeciwnika.
Information
| | |
| --- | --- |
| Awansuje z: | Arcymag |
| Awansuje na: | |
| Koszt: | 72 |
| PŻ: | 65 |
| Ruchy: | 5 |
| PD: | 200 |
| Level: | 4 |
| Charakter: | neutralny |
| ID | Great Mage |
| Zdolności: | |
Ataki (damage - count)
kostur
wręcz
9 - 2
obuchowa
kula ognia
na odległość
16 - 4
ogień
magiczny
Odporności
sieczna
0%
kłująca
0%
obuchowa
0%
ogień
30%
chłód
0%
astralny
20%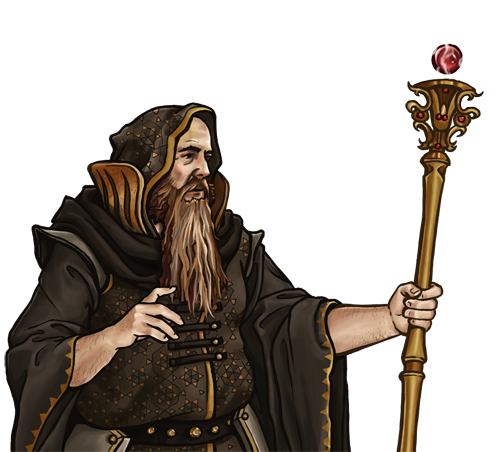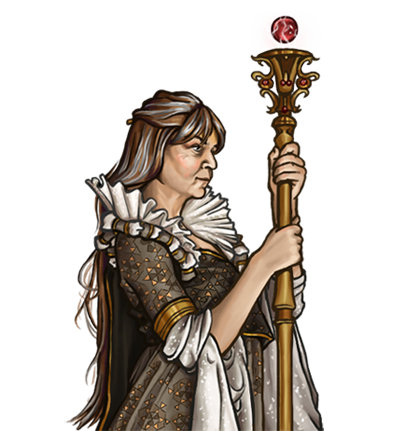 Teren
Koszt ruchu
Teren
Obrona
Bagno
3
20%
Grzybowy gaj
2
50%
Góry
3
60%
Głęboka woda
-
0%
Jaskinia
2
40%
Las
2
50%
Nie do przejścia
-
0%
Piasek
2
30%
Płaski
1
40%
Płytka woda
3
20%
Rafa
2
30%
Wioska
1
60%
Wzgórza
2
50%
Zamarznięty
3
20%
Zamek
1
60%