Witte Magiër


Sommige magiërs, die de wereld waarin ze leven hebben doorgrond en die de waarheid omtrend het menselijk lijden kennen, merken dat ze zich niet kunnen afzonderen van die wereld voor een leven van studie. Deze mannen en vrouwen geven het leven van magiër op om zich bij een kloosterorde te voegen waaraan ze hun krachten ter beschikking stellen. Na hun training bereizen ze vaak het land om zieken en gewonden te verzorgen.

Hoewel niet getraind voor het gevecht zijn ze een machtige bondgenoot tegenover magische of onnatuurlijke zaken.

Bijzonderheden: This unit has magical attacks, which always have a high chance of hitting an opponent. De mysterieuze aanval van deze eenheid brengt zware verwondingen toe aan ondoden, maar ook levenden zijn niet veilig. Deze eenheid kan degenen die hem omringen genezen, ook van vergif.
Information
| | |
| --- | --- |
| Promoveert van: | Magiër |
| Promoveert tot: | Magiër des Licht |
| Prijs: | 40 |
| HP: | 35 |
| Zetten: | 5 |
| XP: | 136 |
| Level: | 2 |
| Alliantie: | gezagsgetrouw |
| ID | White Mage |
| Vermogens: | geneest, verpleegt +8 |
Aanvallen (damage - count)
staf
dichtbij
6 - 2
stomp
lichtstraal
afstand
9 - 3
mysterieus
magisch
Weerstanden
scherp
0%
puntig
0%
stomp
0%
vuur
0%
koud
0%
mysterieus
40%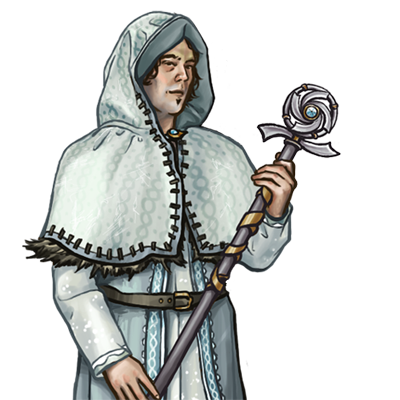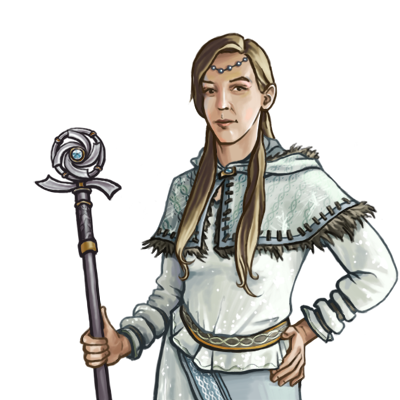 Terrein
Zetten
Terrein
Verdediging
Bergen
3
60%
Bevroren
3
20%
Bos
2
50%
Diep Water
-
0%
Dorp
1
60%
Grot
2
40%
Heuvels
2
50%
Kasteel
1
60%
Kustrif
2
30%
Moeras
3
20%
Onbegaanbaar
-
0%
Ondiep Water
3
20%
Paddenstoelenveld
2
50%
Vlak
1
40%
Zand
2
30%