Rode Magiër


Na het succesvol afronden van hun leerlingschap krijgt een magiër in plaats van zijn bruine gewaad een rood gewaad van een meester. Het belang van deze verandering wordt door de boerenstand verkeerd uitgelegd. Zij noemen meester magiërs foutief 'Rode Magiërs'. Soortgelijk wordt de rode kleur vaak symbolisch geizen voor de 'grote' kunst om schijnbaar uit het niets vuur te maken. Een truc die, hoewel zeer nuttig, door magiërs wordt gezien als een triviale bijkomstigheid van hun na hardwerken verkregen kennis.

Hoewel fragiel en ongetraind als strijders hebben de 'Rode Magiërs' een aantal trucs achter de hand, waaronder het vuren van vuurballen, wat mogelijk hun bijnaam verklaard.

Bijzonderheden: This unit has magical attacks, which always have a high chance of hitting an opponent.
Information
Aanvallen (damage - count)
staf
dichtbij
6 - 2
stomp
vuurbal
afstand
8 - 4
vuur
magisch
Weerstanden
scherp
0%
puntig
0%
stomp
0%
vuur
10%
koud
0%
mysterieus
20%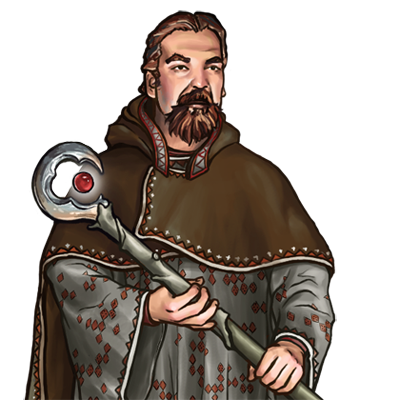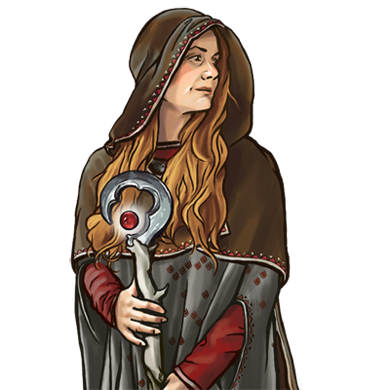 Terrein
Zetten
Terrein
Verdediging
Bergen
3
60%
Bevroren
3
20%
Bos
2
50%
Diep Water
-
0%
Dorp
1
60%
Grot
2
40%
Heuvels
2
50%
Kasteel
1
60%
Kustrif
2
30%
Moeras
3
20%
Onbegaanbaar
-
0%
Ondiep Water
3
20%
Paddenstoelenveld
2
50%
Vlak
1
40%
Zand
2
30%