Magiër des Licht


Na jaren ervaring te hebben opgedaan hebben de meest toegeweide witte magiërs de beschikking over een breed scala aan spirituele krachten. Door hun devotie aan het pad van het licht kunnen ze de schaduwen van de nacht verjagen.

Deze mannen en vrouwen, die zich aan een strenge code van plicht en eer houden, werken onvermoeibaar om leven en orde te brengen in de wereld.

Bijzonderheden: This unit has magical attacks, which always have a high chance of hitting an opponent. De mysterieuze aanval van deze eenheid brengt zware verwondingen toe aan ondoden, maar ook levenden zijn niet veilig. Deze eenheid kan degenen die hem omringen genezen, ook van vergif. Verlichting verhoogt het lichtniveau van de omringende vakjes.
Information
| | |
| --- | --- |
| Promoveert van: | Witte Magiër |
| Promoveert tot: | |
| Prijs: | 64 |
| HP: | 47 |
| Zetten: | 5 |
| XP: | 150 |
| Level: | 3 |
| Alliantie: | gezagsgetrouw |
| ID | Mage of Light |
| Vermogens: | straalt, geneest, verpleegt +8 |
Aanvallen (damage - count)
morgenster
dichtbij
7 - 3
stomp
lichtstraal
afstand
12 - 3
mysterieus
magisch
Weerstanden
scherp
0%
puntig
0%
stomp
0%
vuur
0%
koud
0%
mysterieus
60%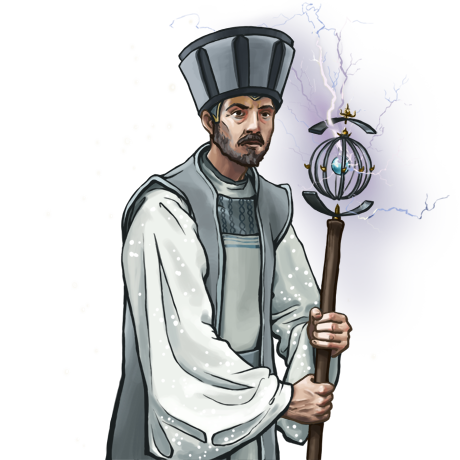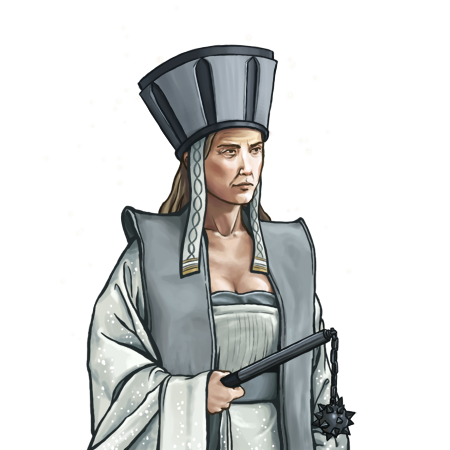 Terrein
Zetten
Terrein
Verdediging
Bergen
3
60%
Bevroren
3
20%
Bos
2
50%
Diep Water
-
0%
Dorp
1
60%
Grot
2
40%
Heuvels
2
50%
Kasteel
1
60%
Kustrif
2
30%
Moeras
3
20%
Onbegaanbaar
-
0%
Ondiep Water
3
20%
Paddenstoelenveld
2
50%
Vlak
1
40%
Zand
2
30%