Meester-Magiër

Iemand waarvan zelfs maar overwogen wordt hem de titel Meester-Magiër te geven is al bijna een levende legende en stadsomroepers hebben gedwongen descretie leren betrachten bij het gebruik van de titel. Magiërs die in aanmerking komen voor de titel worden zorgvuldig onder de loep genomen door de raad van de leidende magiërs en de titel wordt alleen bij meerderheid van stemmer verstrekt. Hoe dan ook, iemand die alleen maar genomineerd wordt voor eer Meester-Magiër genoemd te worden, is sowieso een meester in de kunsten en is nagenoeg al zijn tijdgenoten voorbijgestreefd.

Hoewel ze geenszins strijderes zijn, kijken soldaten liever van een afstandje toe, als de Meester-Magiër zijn vaardigheden toepast op het strijdveld.

Bijzonderheden: This unit has magical attacks, which always have a high chance of hitting an opponent.
Information
| | |
| --- | --- |
| Promoveert van: | Oppermagiër |
| Promoveert tot: | |
| Prijs: | 72 |
| HP: | 65 |
| Zetten: | 5 |
| XP: | 200 |
| Level: | 4 |
| Alliantie: | neutraal |
| ID | Great Mage |
| Vermogens: | |
Aanvallen (damage - count)
staf
dichtbij
9 - 2
stomp
vuurbal
afstand
16 - 4
vuur
magisch
Weerstanden
scherp
0%
puntig
0%
stomp
0%
vuur
30%
koud
0%
mysterieus
20%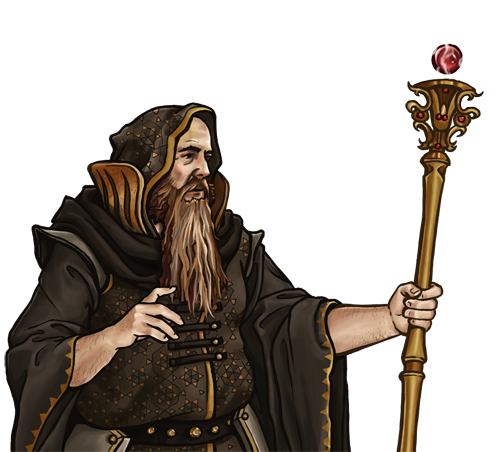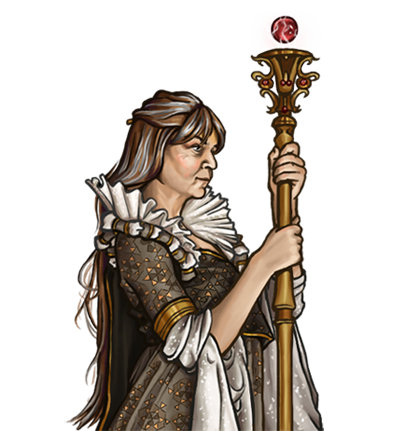 Terrein
Zetten
Terrein
Verdediging
Bergen
3
60%
Bevroren
3
20%
Bos
2
50%
Diep Water
-
0%
Dorp
1
60%
Grot
2
40%
Heuvels
2
50%
Kasteel
1
60%
Kustrif
2
30%
Moeras
3
20%
Onbegaanbaar
-
0%
Ondiep Water
3
20%
Paddenstoelenveld
2
50%
Vlak
1
40%
Zand
2
30%