Zwarte Magiër


De angst voor zwarte magie door de gewone man komt vooral door de gebrekkige kennis en de wrede geruchten erover. Zwarte tovenaars zijn begonnen met het ontsluieren van de geheimen van leven en dood; deze laatste is al te gemakkelijk uit te lokken. Dit werk verschaft hun de eerste kennis van de verbindingen tussen ziel en dode materie en ze slagen met de eerste experimenten erin deze band te manipuleren. Met het verschrikkelijke onbekende dat voorbij de dood schuilt maken ze een eerste kennismaking en ze zullen dit onvermijdelijk verder leren bevatten.

Ondanks hun plannen die ze mogelijk hebben om hun eigen onsterfelijkheid te verkrijgen hebben de eerste resultaten onmiddellijke en ongewenste effecten gehad. Het leven dat ze in dode materie opwekken kan dienaren maken die zullen werken maar ook zullen doden zonder hun meester ooit in vraag te stellen. Deze wezens hebben de trouw waarvan iedere tiran droomt en die zelfs hen die nauwelijks dromen van macht in verleiding brengt.

Bijzonderheden: This unit has magical attacks, which always have a high chance of hitting an opponent. De mysterieuze aanval van deze eenheid brengt zware verwondingen toe aan ondoden, maar ook levenden zijn niet veilig.
Information
| | |
| --- | --- |
| Promoveert van: | Zwarte Adept |
| Promoveert tot: | Lich Dodenbezweerder |
| Prijs: | 32 |
| HP: | 48 |
| Zetten: | 5 |
| XP: | 90 |
| Level: | 2 |
| Alliantie: | wetteloos |
| ID | Dark Sorcerer |
| Vermogens: | |
Aanvallen (damage - count)
staf
dichtbij
4 - 3
stomp
koudegolf
afstand
13 - 2
koud
magisch
schaduwgolf
afstand
9 - 2
mysterieus
magisch
Weerstanden
scherp
0%
puntig
0%
stomp
0%
vuur
0%
koud
0%
mysterieus
20%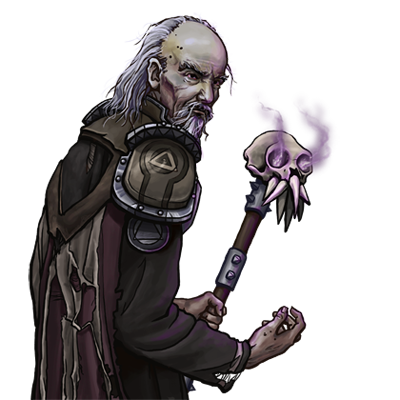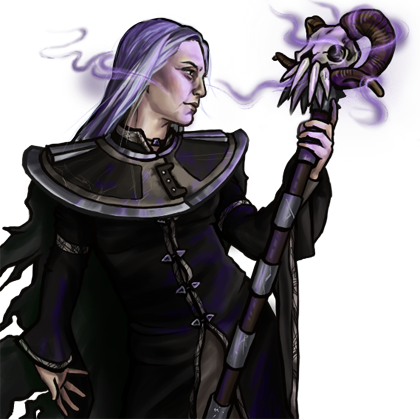 Terrein
Zetten
Terrein
Verdediging
Bergen
3
60%
Bevroren
3
20%
Bos
2
50%
Diep Water
-
0%
Dorp
1
60%
Grot
2
40%
Heuvels
2
50%
Kasteel
1
60%
Kustrif
2
30%
Moeras
3
20%
Onbegaanbaar
-
0%
Ondiep Water
3
20%
Paddenstoelenveld
2
50%
Vlak
1
40%
Zand
2
30%