Zwarte Adept


Dat er beoefenaars van zwarte magie zijn, duidt erop dat het voordeel ervan groot is, want wie deze kunst in de beschaafde wereld in de praktijk brengt krijgt de doodstraf. Het verkregen voordeel is dan ook niet minder dan onsterfelijkheid. Verborgen in geheime genootschappen of in de duistere gelederen van de onderwereld, ondergaan deze fanatiekelingen een opleiding die hen vaak volledig uitput.

Derhalve is het enige wapen dat hun ter beschikking staat de magie waar ze zich met hart en ziel op toeleggen.

Bijzonderheden: This unit has magical attacks, which always have a high chance of hitting an opponent. De mysterieuze aanval van deze eenheid brengt zware verwondingen toe aan ondoden, maar ook levenden zijn niet veilig.
Information
| | |
| --- | --- |
| Promoveert van: | |
| Promoveert tot: | Zwarte Magiër |
| Prijs: | 16 |
| HP: | 28 |
| Zetten: | 5 |
| XP: | 48 |
| Level: | 1 |
| Alliantie: | wetteloos |
| ID | Dark Adept |
| Vermogens: | |
Aanvallen (damage - count)
koudegolf
afstand
10 - 2
koud
magisch
schaduwgolf
afstand
7 - 2
mysterieus
magisch
Weerstanden
scherp
0%
puntig
0%
stomp
0%
vuur
0%
koud
0%
mysterieus
20%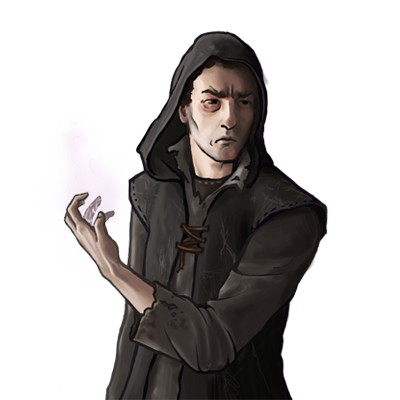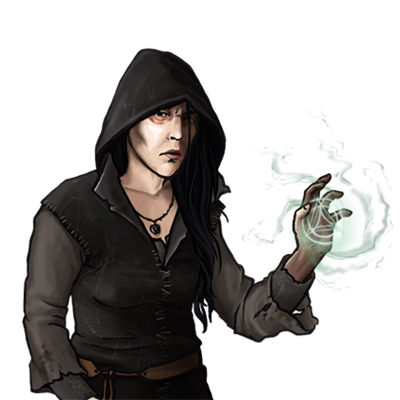 Terrein
Zetten
Terrein
Verdediging
Bergen
3
60%
Bevroren
3
20%
Bos
2
50%
Diep Water
-
0%
Dorp
1
60%
Grot
2
40%
Heuvels
2
50%
Kasteel
1
60%
Kustrif
2
30%
Moeras
3
20%
Onbegaanbaar
-
0%
Ondiep Water
3
20%
Paddenstoelenveld
2
50%
Vlak
1
40%
Zand
2
30%