Oppermagiër


De titel Oppermagiër wordt slechts gedragen door hen die een leven van studie en grootse verrichtingen achter zich hebben. Oppermagiërs hebben vaak een positie als leraar of adviseur van degenen die slim genoeg zijn de vruchten van hun wijsheid te zoeken. Velen staan in dienst van rijke patroonheren, waarvan beide partijen profiteren, omdat het de magiër in staat stelt zijn studie ongestoord uit te voeren.

Hoewel niet geoefend in het gevecht, kunnen Oppermagiërs wanneer nodig de volle kracht van hun magische kunsten inzetten, wat niet licht opgevat kan worden.

Bijzonderheden: This unit has magical attacks, which always have a high chance of hitting an opponent.
Information
| | |
| --- | --- |
| Promoveert van: | Rode Magiër |
| Promoveert tot: | Meester-Magiër |
| Prijs: | 59 |
| HP: | 54 |
| Zetten: | 5 |
| XP: | 220 |
| Level: | 3 |
| Alliantie: | neutraal |
| ID | Arch Mage |
| Vermogens: | |
Aanvallen (damage - count)
staf
dichtbij
7 - 2
stomp
vuurbal
afstand
12 - 4
vuur
magisch
Weerstanden
scherp
0%
puntig
0%
stomp
0%
vuur
20%
koud
0%
mysterieus
20%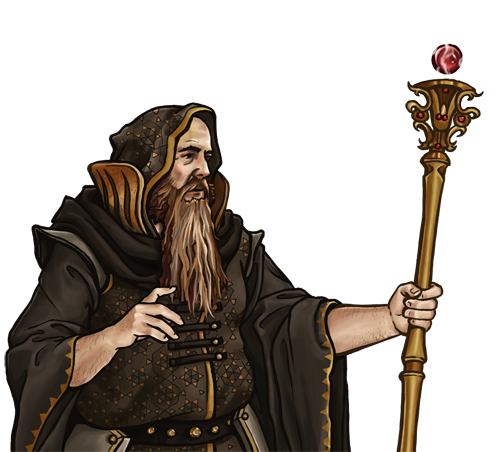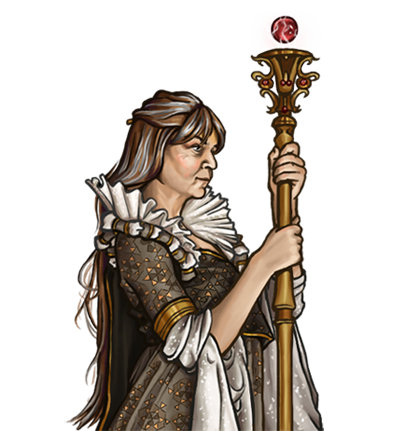 Terrein
Zetten
Terrein
Verdediging
Bergen
3
60%
Bevroren
3
20%
Bos
2
50%
Diep Water
-
0%
Dorp
1
60%
Grot
2
40%
Heuvels
2
50%
Kasteel
1
60%
Kustrif
2
30%
Moeras
3
20%
Onbegaanbaar
-
0%
Ondiep Water
3
20%
Paddenstoelenveld
2
50%
Vlak
1
40%
Zand
2
30%