Erkemagiker


Tittelen erkemagiker oppnåes etter livslange studier og særskilte bragder. Erkemagikere kan tenker å være mentorer for velstående studenter eller nye generasjoner med magikere. Andre går leier ut sine tjenester til de som kan betale, og bytter sin enorme viten mot gull og et rolig sted å studere mellom de lønnede oppdragene. Enkelte andre skyr den siviliserte verden og velger et liv som eneboere. Langt ute i ødemarken fordyper de seg i viten som ville fått de fleste hedelige menn til å fnyse.

På tross av at de verken har kamptrening eller stridsutrustning er erkemagikere en fryktet fiende på slagmarken. Med sitt magiarsenal kan de tilintetgjøre nærmest enhver fiende.

Merk: Erkemagikerenes ildkuler er et magisk angrep, og har alltid en god treffsjanse.

Special Notes: This unit has magical attacks, which always have a high chance of hitting an opponent.
Information
| | |
| --- | --- |
| Advances from: | Ildmagiker |
| Forfremmes til: | Mektig Magiker |
| Kostnad: | 59 |
| HP: | 54 |
| Forflytning: | 5 |
| XP: | 220 |
| Level: | 3 |
| Sinnelag: | nøytral |
| ID | Arch Mage |
| Egenskaper: | |
Attacks (damage - count)
stav
nærkamp
7 - 2
slag
ildkule
avstand
12 - 4
ild
magisk
Resistances
hugg
0%
stikk
0%
slag
0%
ild
20%
frost
0%
arkan
20%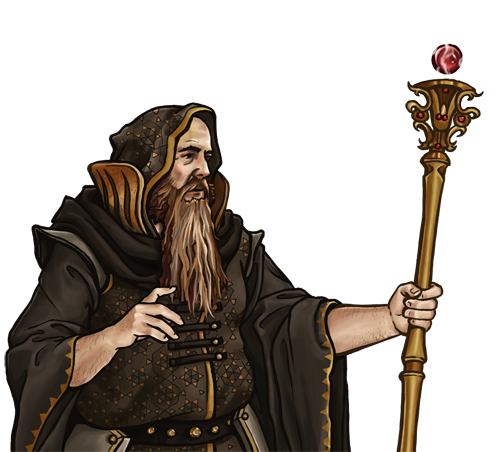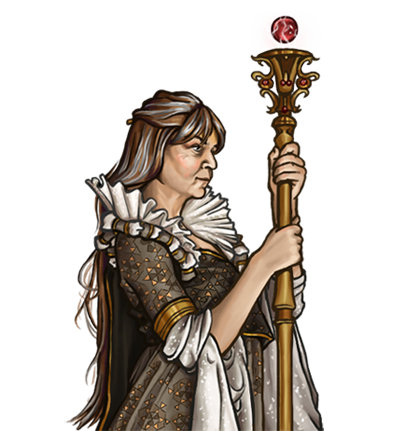 Terreng
Forflytningskostnad
Terreng
Forsvar
Borg
1
60%
Deep Water
-
0%
Fjell
3
60%
Flate
1
40%
Frossen
3
20%
Grotte
2
40%
Grundt vann
3
20%
Kystrev
2
30%
Landsby
1
60%
Sand
2
30%
Skog
2
50%
Soppvokst grotte
2
50%
Sump
3
20%
Utilgjenglig
-
0%
Åser
2
50%