Elfų didysis valdovas

The leaders of elvenkind command an instinctive loyalty from their people that rulers of other races can only envy, and earn it with great mindfulness and wisdom. Quiet and contemplative in times of peace, a High Lord in the full of his wrath is an awesome sight indeed.

Ypatingos pastabos: This unit has magical attacks, which always have a high chance of hitting an opponent. Šio dalinio paslaptinga ataka daro milžinišką žalą magiškoms būtybėms ir netgi kai kurioms paprastoms būtybėms.
Information
| | |
| --- | --- |
| Tobulėja iš: | Elfų valdovas |
| Tobulėja į: | |
| Kaina: | 60 |
| GT: | 63 |
| Judėjimas: | 6 |
| PT: | 150 |
| Level: | 3 |
| Prigimtis: | neutralus |
| ID | Elvish High Lord |
| Gebėjimai: | |
Atakos (damage - count)
kalavijas
peštynės
10 - 4
kirtimas
fėjų ugnis
šaudymas
7 - 5
paslaptinga
magiška
Atsparumai
kirtimas
0%
dūris
0%
smūgis
0%
ugnis
0%
šaltis
0%
paslaptinga
-10%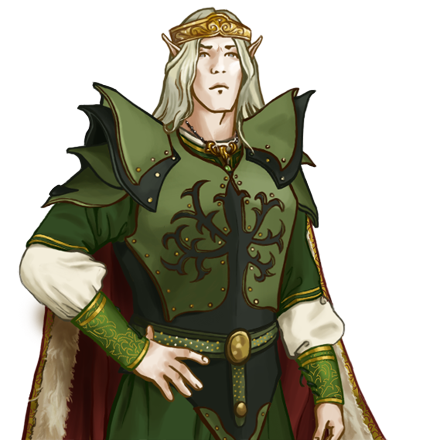 Vietovė
Judėjimo kaina
Vietovė
Gynyba
Gilus vanduo
-
0%
Grybų giraitė
2
50%
Kaimas
1
60%
Kalnai
3
60%
Kalvos
2
50%
Miškas
1
70%
Nevaikštoma
-
0%
Pakrantės uolynai
2
30%
Pelkė
2
30%
Pilis
1
60%
Plokščia
1
40%
Seklus vanduo
3
20%
Smėlis
2
30%
Urvas
3
30%
Užšalusi
2
30%