Skuggalærlingur
Dark Adept


Til að laða að sér áhangendur, er tælan bakvið svartagaldur ábyggilega mikil verðlaun, því allir sem leggja stund á hann og eru uppgvötaðir eiga á hættu dauðadóm. Og samt, eru þeir til sem leggja stund á þessa list, því verðlaunin sem standa á bakvið eru ekkert minna enn ódauðlegleiki. Faldir í leynilegum hópum, og innteknir í svartar reglur undirheimana, hefur þjálfunin sem þessir bókstafsmenn leggja á sig oft keyrt þá að örmagni og sljóleika.

Í slíkum dæmum, er eina vörn þeirra galdrarnir sem þeir hafa laggt á sig að læra.

Athugasemd: This unit has magical attacks, which always have a high chance of hitting an opponent. This unit's arcane attack deals tremendous damage to magical creatures, and even some to mundane creatures.
Information
| | |
| --- | --- |
| Eflist frá: | |
| Eflist í: | Seiðskratti |
| Kostnaður: | 16 |
| HP: | 28 |
| Hreyfing: | 5 |
| XP: | 48 |
| Level: | 1 |
| Stilling: | ringulreiður |
| ID | Dark Adept |
| Hæfileikar: | |
Árásir (damage - count)
kuldabylgja
langdræg
10 - 2
kuldi
galdrar
skuggabylgja
langdræg
7 - 2
yfirnáttúrulegt
galdrar
Mótstöður
eggvopn
0%
stungvopn
0%
höggvopn
0%
eldur
0%
kuldi
0%
yfirnáttúrulegt
20%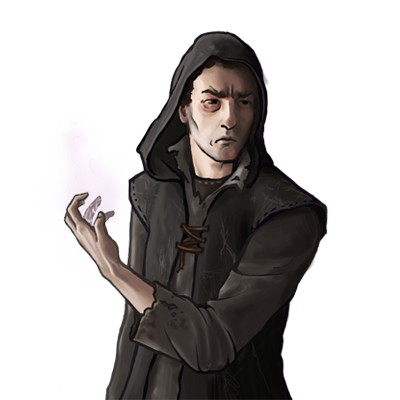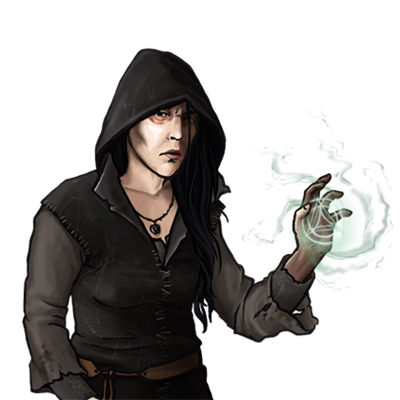 Jörð
Kostnaður Hreyfingar
Jörð
Vörn
Deep Water
-
0%
Fjöll
3
60%
Flatlendi
1
40%
Frost
3
20%
Grunnt vatn
3
20%
Hellir
2
40%
Hólar
2
50%
Kastali
1
60%
Mýri
3
20%
Sandur
2
30%
Skógur
2
50%
Sveppalundur
2
50%
Árif
2
30%
Ógengilegt
-
0%
Þorp
1
60%