Eòlach Dubh
Ban-eòlach Dhubh


To attract any practitioners, the lure of black magic must be a great prize indeed, for anyone caught practicing the art in the civilized world is subject to a death sentence. And yet there are those who pursue this art, for the prize offered is nothing less than immortality. Hidden away in secret cults, or initiated into the dark orders of the underworld, the training which these fanatics must endure often drives them to exhaustion and enfeeblement.

In such condition, their only weapon is the craft they have so committed themselves to learning.

Aire sònraichte: Tha ionnsaighean draoidheach aig an aonad seo aig a bheil an-còmhnaidh deagh sheans bualaidh air an nàmhaid. Nì an ionnsaigh dhìomhair aig an aonad seo droch dhochann air creutairean draoidheach is fiù 's cuid dheth air creutairean àbhaisteach.
Information
| | |
| --- | --- |
| Àrdaichidh e bho: | |
| Àrdaichidh e gu: | Buidseach Dubh |
| Cosgais: | 16 |
| PB: | 28 |
| Gluasad: | 5 |
| PE: | 48 |
| Level: | 1 |
| Co-thaobhadh: | coimeasgach |
| ID | Dark Adept |
| Comasan: | |
Ionnsaighean (damage - count)
tonn fuaraidh
astar
10 - 2
fuachd
draoidheach
tonn faileis
astar
7 - 2
dìomhair
draoidheach
Comasan-seasaimh
lann
0%
bioradh
0%
bualadh
0%
teine
0%
fuachd
0%
dìomhair
20%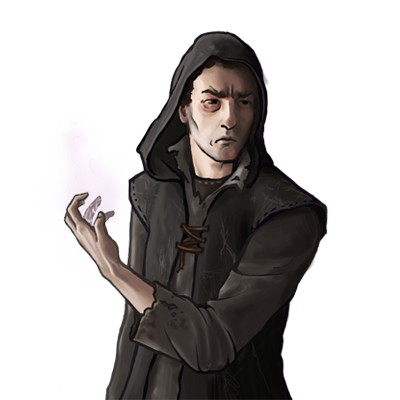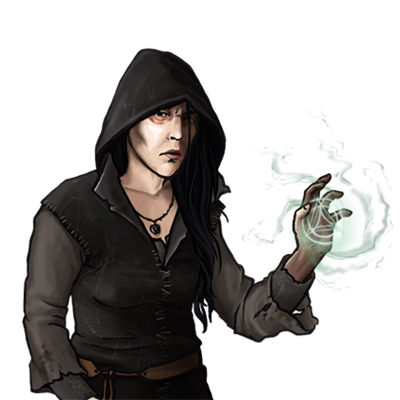 Cruth-tìre
Cosgais ghluasaid
Cruth-tìre
Dìon
Badan balgain-bhuachair
2
50%
Baile
1
60%
Beanntan
3
60%
Boglach
3
20%
Caisteal
1
60%
Cnuic
2
50%
Coille
2
50%
Do-choiseach
-
0%
Gaineamh
2
30%
Reòite
3
20%
Riof cladaich
2
30%
Rèidh
1
40%
Tanalach
3
20%
Uamh
2
40%
Uisge domhain
-
0%