Antikva arbulo

Ekzistas interesa rakonto pri farmisto, kiu havis sur sia kampo grandan kverkon, arbo, staranta tie en tempo, kiam lia patro komencis kultivi tiean grundon, kaj kiu estis grava simbolo por lia familio. Unu mateno li ŝokite eksciis, ke la arbo malaperis, kaj restis nur malplena spaco sur loko, kie ĝi staris antaŭe.

Similaj rakontoj estas ĉio, kio oni scias pri deveno de la plej aĝaj arbuloj.

Specialaj notoj: In woodlands, this unit's ambush skill renders it invisible to enemies unless it is immediately adjacent or has revealed itself by attacking. This unit regenerates, which allows it to heal as though always stationed in a village.
Information
| | |
| --- | --- |
| Avanca de: | Olda arbulo |
| Avancu al: | |
| Kostoj: | 48 |
| Sano: | 80 |
| Movoj: | 4 |
| Spertoj: | 150 |
| Level: | 3 |
| Aparteneco: | ordema |
| ID | Ancient Wose |
| Kapabloj: | invado, regenero |
Atakoj (damage - count)
frakaso
de proksime
25 - 2
frapo
Rezisto
klingo
0%
piko
60%
frapo
40%
fajro
-50%
frosto
10%
arcane
-30%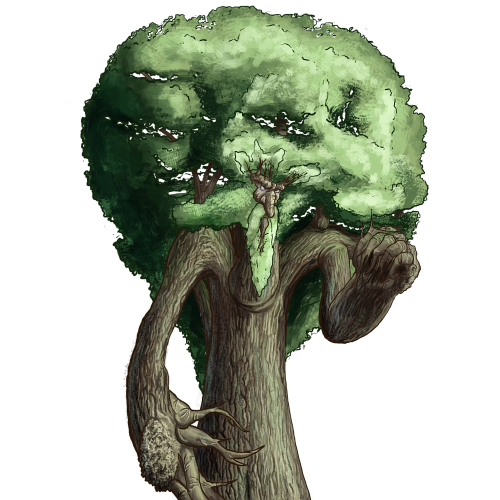 Tereno
Kosto de movo
Tereno
Defendo
Arbaro
1
40%
Coastal Reef
2
20%
Deep Water
-
0%
Flat
1
20%
Frozen
2
20%
Funga Bosko
2
30%
Kastelo
1
20%
Kaverno
3
20%
Malprofunda akvo
2
20%
Marĉo
2
30%
Montetoj
2
30%
Montoj
3
30%
Sablo
2
20%
Unwalkable
-
0%
Vilaĝo
1
20%