Hvid troldmand
Hvid troldkvinde


Nogle magikere finder, efterhånden som de lærer mere om verden omkring og de lidelser og problemer som mennekeheden ofte befinder sig i, at de ikke kan leve et afsondret liv med studier. Disse mænd og kvinder opgiver livet som troldmand eller troldkvinde og går ind i munkeordener, hvor de tilegner deres evner til godheden. Efter deres indvielse, rejser de ofte omkring i verden og ser til de syge og sårede.

Selvom de ikke er trænet i kamp, er de en potent allieret mod magiske og unaturlige skabninger.

Specielle bemærkninger: This unit has magical attacks, which always have a high chance of hitting an opponent. Denne enheds magiske angreb gør umådelig skade til magiske skabninger, og også til nogle levende skabninger. Denne enhed kan helbrede enheder omkring den, og rense dem for gift.
Information
| | |
| --- | --- |
| Forfremmes fra: | Troldmand |
| Forfremmes til: | Lysets troldmand |
| Pris: | 40 |
| L: | 35 |
| Bevægelse: | 5 |
| EP: | 136 |
| Level: | 2 |
| Sindelag: | hæderlig |
| ID | White Mage |
| Evner: | kurerer, helbreder +8 |
Angreb (damage - count)
stav
nærkamp
6 - 2
slag
lysstråle
afstands
9 - 3
magisk
magisk
Modstandskræfter
klinge
0%
stik
0%
slag
0%
ild
0%
kulde
0%
magisk
40%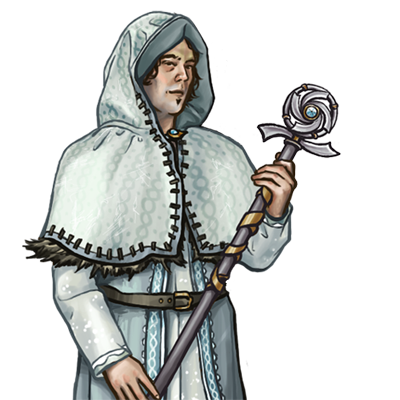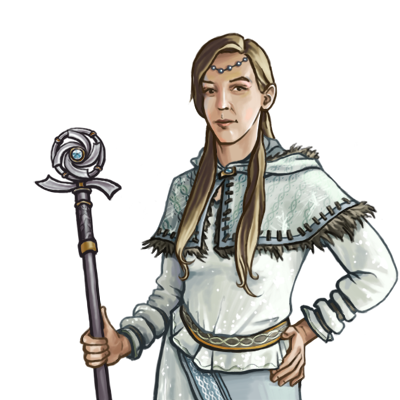 Terræn
Bevægelsespris
Terræn
Forsvar
Bakker
2
50%
Bjerge
3
60%
Borg
1
60%
Champignonskov
2
50%
Coastal Reef
2
30%
Deep Water
-
0%
Flat
1
40%
Frozen
3
20%
Hule
2
40%
Landsby
1
60%
Lavt vand
3
20%
Sand
2
30%
Skov
2
50%
Sump
3
20%
Unwalkable
-
0%