Rød Troldmand
Rød Troldkvinde


Efter veludført læretid aflægger en troldmand sin bruge lærlingekåbe og får sin røde kåbe overrakt af en mester. Vigtigheden af denne overgang misfortolkes ofte blandt folket som har givet mesteren titlen rød troldmand. På samme måde misfortolkes symbolikken i den røde kåbe som en evne til at kunne sende ild fra den tomme luft, et trick, som selvom meget brugbart, ofte anses af troldmanden selv som en simpel evne i deres hårdt tilkæmpede videnarsenal.

Selvom fysisk svag og utrænet som kriger har den røde troldmand en række trick de kan hive ud af ærmerne, inklusiv ildvåbenet som har givet dem deres navn.

Specielle bemærkninger: This unit has magical attacks, which always have a high chance of hitting an opponent.
Information
Angreb (damage - count)
stav
nærkamp
6 - 2
slag
ildkugle
afstands
8 - 4
ild
magisk
Modstandskræfter
klinge
0%
stik
0%
slag
0%
ild
10%
kulde
0%
magisk
20%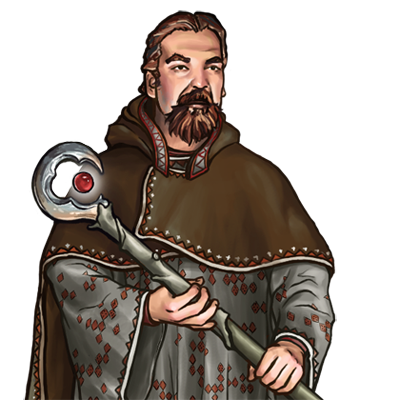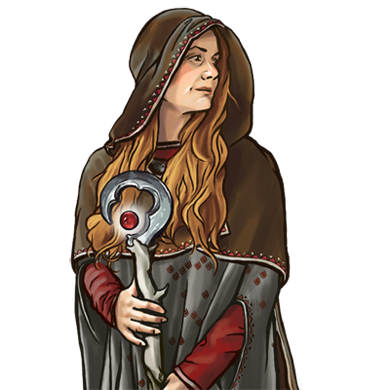 Terræn
Bevægelsespris
Terræn
Forsvar
Bakker
2
50%
Bjerge
3
60%
Borg
1
60%
Champignonskov
2
50%
Coastal Reef
2
30%
Deep Water
-
0%
Flat
1
40%
Frozen
3
20%
Hule
2
40%
Landsby
1
60%
Lavt vand
3
20%
Sand
2
30%
Skov
2
50%
Sump
3
20%
Unwalkable
-
0%