Ypperstetroldmand
Den Store Troldkvinde

Enhver som bare overvejes som ypperstetroldmand er i høj grad allerede en legende, og landsbyernes fortællere har allerede fortalt historier om dem på deres rundrejse. Muligheden for at opnå titlen kommer igennem en nøje overvejelse fra et råd af ledende magikere, og tildelingen gives alene hvis der er en majoritet som er for udnævnelsen. Uanset dette er en sådan nominering et tegn på at der er tale om en person som er mester i sit fag, og har overgået sine forgængere i sine evner.

Selvom de ikke er krigere, på nogen måde, kan deres evner sagtens få andre soldater til at blive lamslået af imponering.

Specielle bemærkninger: This unit has magical attacks, which always have a high chance of hitting an opponent.
Information
| | |
| --- | --- |
| Forfremmes fra: | Ærketroldmand |
| Forfremmes til: | |
| Pris: | 72 |
| L: | 65 |
| Bevægelse: | 5 |
| EP: | 200 |
| Level: | 4 |
| Sindelag: | neutral |
| ID | Great Mage |
| Evner: | |
Angreb (damage - count)
stav
nærkamp
9 - 2
slag
ildkugle
afstands
16 - 4
ild
magisk
Modstandskræfter
klinge
0%
stik
0%
slag
0%
ild
30%
kulde
0%
magisk
20%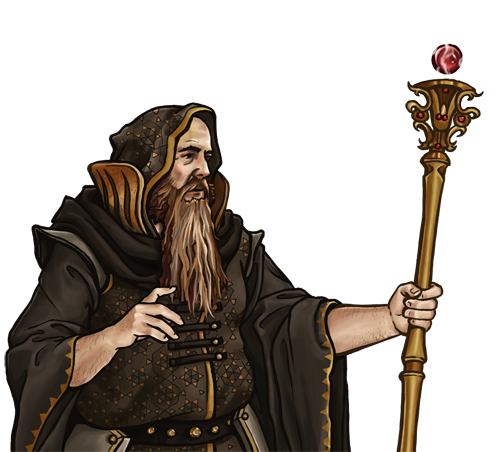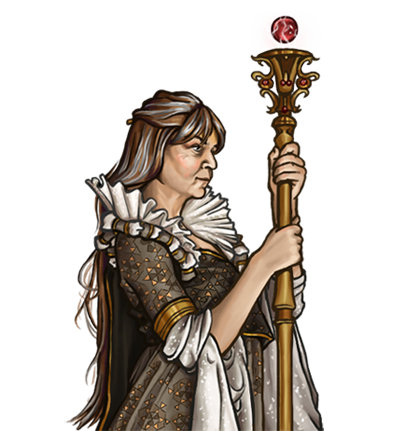 Terræn
Bevægelsespris
Terræn
Forsvar
Bakker
2
50%
Bjerge
3
60%
Borg
1
60%
Champignonskov
2
50%
Coastal Reef
2
30%
Deep Water
-
0%
Flat
1
40%
Frozen
3
20%
Hule
2
40%
Landsby
1
60%
Lavt vand
3
20%
Sand
2
30%
Skov
2
50%
Sump
3
20%
Unwalkable
-
0%