Sortmagiekspert
Troldkvinde


For at tiltrække udøvere må gevinsten ved den sorte magi være stor da enhver som fanges i at udøve den i den civiliserede verden står over for en dødsdom. Og stadig er der dem som forsøger sig indenfor denne magiske retning, for gevinsten er ikke mindre end udødelighed. Gemt væk i hemmelige selskaber, eller igennem magiske ordener i underverden drives disse fanatikere ofte til grænse for deres formåen.

Under disse forhold er deres eneste våben den iver de har lagt i deres søgen efter viden om sort magi.

Specielle bemærkninger: This unit has magical attacks, which always have a high chance of hitting an opponent. Denne enheds magiske angreb gør umådelig skade til magiske skabninger, og også til nogle levende skabninger.
Information
| | |
| --- | --- |
| Forfremmes fra: | |
| Forfremmes til: | Mørk troldmand |
| Pris: | 16 |
| L: | 28 |
| Bevægelse: | 5 |
| EP: | 48 |
| Level: | 1 |
| Sindelag: | lyssky |
| ID | Dark Adept |
| Evner: | |
Angreb (damage - count)
kuldebølge
afstands
10 - 2
kulde
magisk
skyggebølge
afstands
7 - 2
magisk
magisk
Modstandskræfter
klinge
0%
stik
0%
slag
0%
ild
0%
kulde
0%
magisk
20%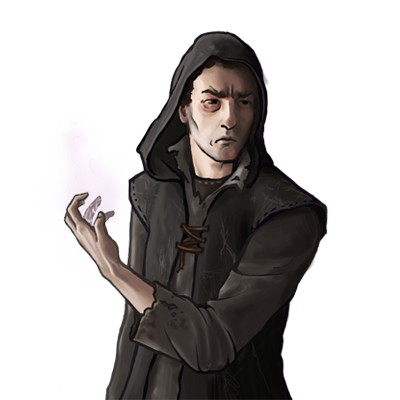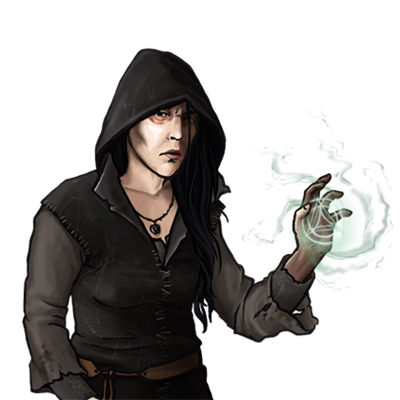 Terræn
Bevægelsespris
Terræn
Forsvar
Bakker
2
50%
Bjerge
3
60%
Borg
1
60%
Champignonskov
2
50%
Coastal Reef
2
30%
Deep Water
-
0%
Flat
1
40%
Frozen
3
20%
Hule
2
40%
Landsby
1
60%
Lavt vand
3
20%
Sand
2
30%
Skov
2
50%
Sump
3
20%
Unwalkable
-
0%