Ærketroldmand
Ærketroldkvinde


Titlen som ærketroldmand gives only efter et livslangt studie. Ærketroldmænd ansættes ofte i positioner vedrørende uddannelse eller som rådgivere hos dem der er kloge nok til at søge deres råd og høste deres viden. Mange støttes af rige velgivere, en profitabel forretning for begge. Velgiveren for undertiden råd og vejledning og troldmanden kan uforstyrret søge viden. Her finder de den største viden som kan indsamles af mennesker; videnskaberne, filosofierne, og kunsten som giver skønhed i verden.

Selvom ærketroldmanden ikke er trænet i kamp, kan denne hvis behovet skulle opstå sætte hele sin magis magt løs, hvilket man ikke skal tage let på.

Specielle bemærkninger: This unit has magical attacks, which always have a high chance of hitting an opponent.
Information
Angreb (damage - count)
stav
nærkamp
7 - 2
slag
ildkugle
afstands
12 - 4
ild
magisk
Modstandskræfter
klinge
0%
stik
0%
slag
0%
ild
20%
kulde
0%
magisk
20%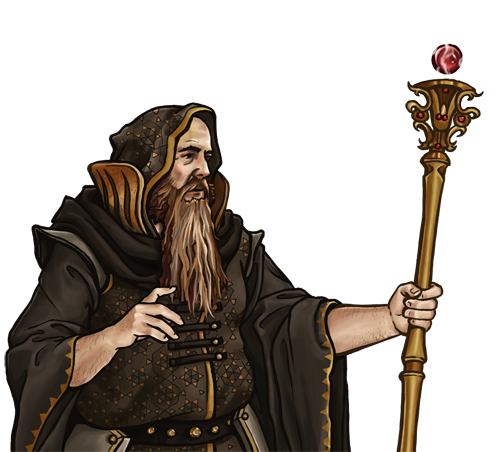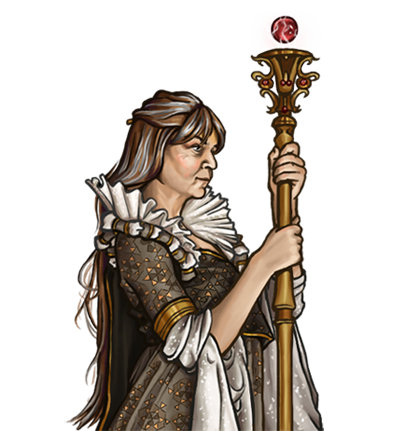 Terræn
Bevægelsespris
Terræn
Forsvar
Bakker
2
50%
Bjerge
3
60%
Borg
1
60%
Champignonskov
2
50%
Coastal Reef
2
30%
Deep Water
-
0%
Flat
1
40%
Frozen
3
20%
Hule
2
40%
Landsby
1
60%
Lavt vand
3
20%
Sand
2
30%
Skov
2
50%
Sump
3
20%
Unwalkable
-
0%