Temný čaroděj
Temná čarodějka


Strach z temné magie pochází převážně z neznalosti obyčejného člověka. Temní čarodějové začali pronikat do tajemství života a smrti, přičemž to druhé je příliš snadné působit. Jejich práce odhaluje první náznaky spojení mezi duší a netečnou hmotou; těchto vědomostí využívají k manipulaci tohoto svazku. Děsivé neznámo, číhající za smrtí, je poznáno a bude nakonec pochopeno.

Jakkoliv mohou konečné výsledky těchto výzkumů sloužit k vynucení si nesmrtelnosti navzdory řádu přírody, nabízí se i mnohem přímočařejší a snadnější využití. Život, který čarodějové vdechují mrtvé hmotě, může sloužit k vytvoření služebníků - služebníků, kteří mohou pracovat, ale i zabíjet, a nikdy nebudou zkoumat rozhodnutí svého pána. Tyto stvoření vykazují loajalitu, o které může jakýkoliv diktátor jen snít; to z nich činí velké lákadlo těch, kteří touží po moci.

Zvláštní rysy: Tato jednotka používá magické útoky, které mají vždy velkou šanci zasáhnout protivníka. Nezemský útok této jednotky působí zničující zranění jak nemrtvým, tak také některým živým stvořením.
Information
| | |
| --- | --- |
| Povyšuje z: | Temný učedník |
| Povyšuje na: | Lich Nekromant |
| Cena: | 32 |
| životů: | 48 |
| Pohyby: | 5 |
| zkušeností: | 90 |
| Level: | 2 |
| Příslušnost: | chaotická |
| ID | Dark Sorcerer |
| Schopnosti: | |
Útoky (damage - count)
hůl
zblízka
4 - 3
úder
vlna mrazu
na dálku
13 - 2
chlad
magické
vlna tmy
na dálku
9 - 2
nezemský
magické
Odolnosti
čepel
0%
bodnutí
0%
úder
0%
oheň
0%
chlad
0%
nezemský
20%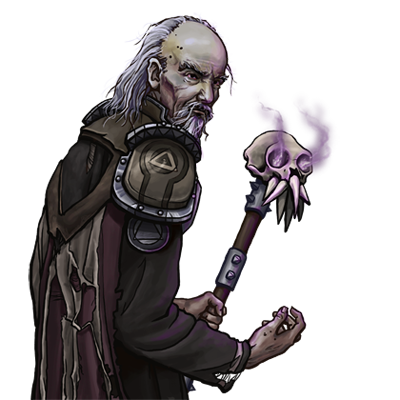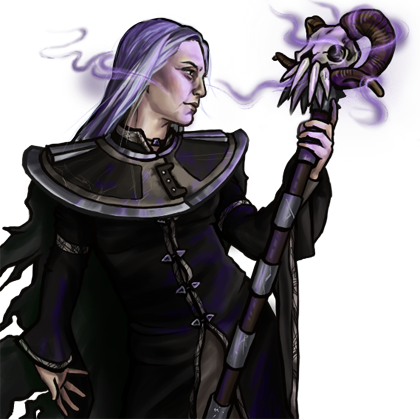 Terén
Bodů pohybu
Terén
Obrana
Hluboká voda
-
0%
Hory
3
60%
Houby, háj
2
50%
Hrad
1
60%
Jeskyně
2
40%
Kopce
2
50%
Les
2
50%
Mokřina
3
20%
Mělká voda
3
20%
Neschůdný
-
0%
Plochý
1
40%
Pobřežní útes
2
30%
Písek
2
30%
Vesnice
1
60%
Zmrzlý
3
20%